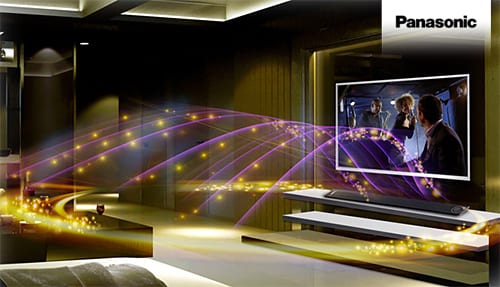 If you are looking for a richer bass sound than can be achieved by your TV speakers alone, adding a speaker set-up will definitely bring the cinema-style audio into your living room. Of course, not everyone has the space to install a complete home theatre system and some people simply prefer a more streamlined 'minimalist' design for their living space.
This is where soundbars come in, neatly bridging the gap between built-in TV speakers and multi-speaker home theatres. Panasonic offers a range of innovative soundbars for just this purpose and to help you figure out which one would be right for you, we spoke to Daniel Isaac, Panasonic Australia's Product Marketing Analyst for Home Entertainment & Imaging.
What product would you recommend for consumers looking to get maximum quality audio from a soundbar?
"It's hard to beat our flagship soundbar, the SC-HTB880. Coming in at a price point of under $989, the SC-HTB880 has an incredible wattage power of (550W RMS) and offers a brilliant combination of Bluetooth technology, NFC and 4K Passthrough," Daniel said.
"The 4K Passthrough technology is particularly valuable as it allows the 4K signal to be transmitted directly from a Blu-ray player, eliminating the need to route separate cables for video and audio."
What is the difference between the bar-style and pedestal-style soundbars?
"The bar-style soundbars are paired with a wireless subwoofer and are a great choice for movie buffs. The subwoofer provides louder and lower bass than speakers on their own, which is especially valuable for watching films as the low tones are important for sound effects like explosions and rumbles," Daniel said.
"The pedestal-style models do not come with subwoofers and the choice here is often about aesthetics; the ability to place the soundbar under the TV stand simply saves space if the TV is not wall-mounted."
When people talk about soundbars, the terms "active" and passive" often appear. What do these mean?
"There's an easy way to know if a speaker is active or not. Speakers with their own power supply that can be plugged straight into the power point socket are active. Any speaker that only uses speaker cables but not power cables is passive," Daniel said.
"Every one of our soundbars are active, so there is no need to purchase a separate receiver. When you take a Panasonic soundbar home, you just need to plug and play!"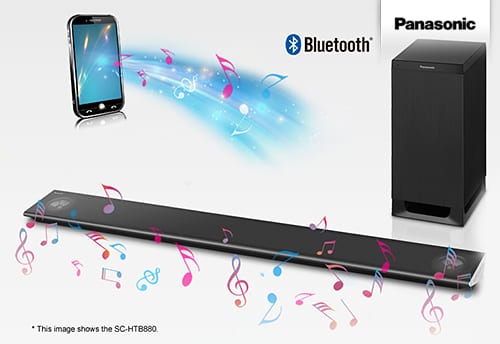 Click here to explore Panasonic's soundbars.