The 2016 Panasonic home audio range offers music for everyone, everywhere. Wireless speakers, soundbars, micro systems and mini systems offer a wealth of choice, and given that downloads and streaming now accounting for 62 per cent of Australian recorded music, the new range also offers a great networking an connectivity features.
ALL Connected Audio: ALL Music. ALL Sources. ALL Rooms.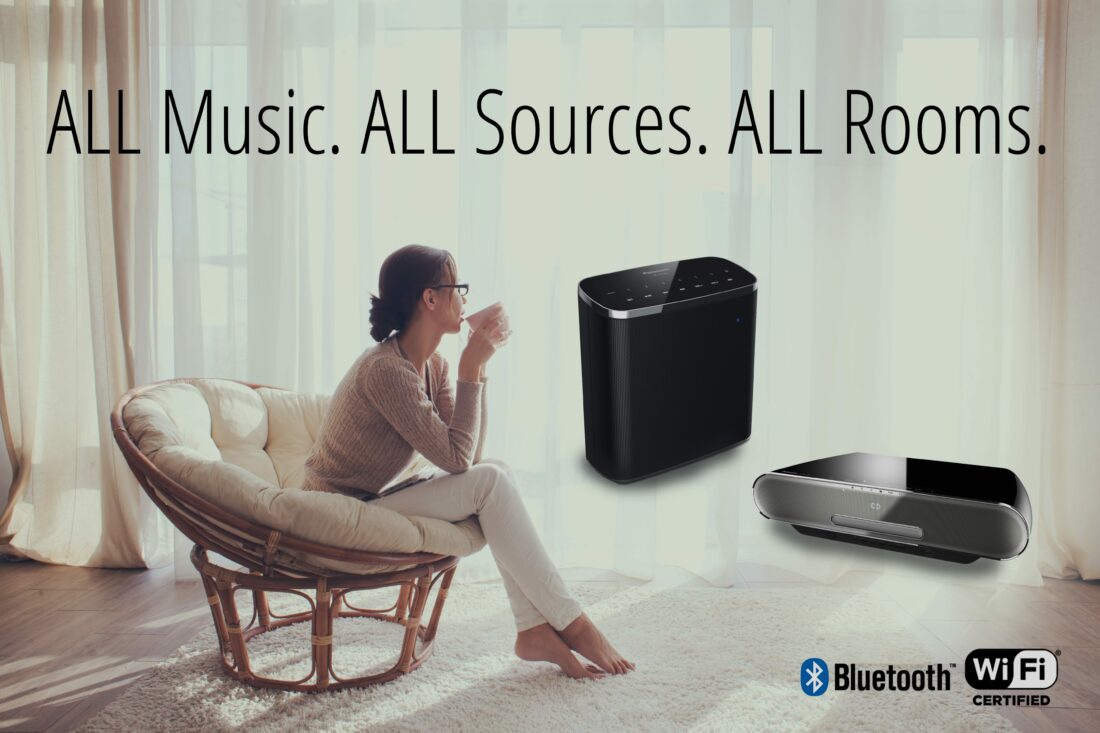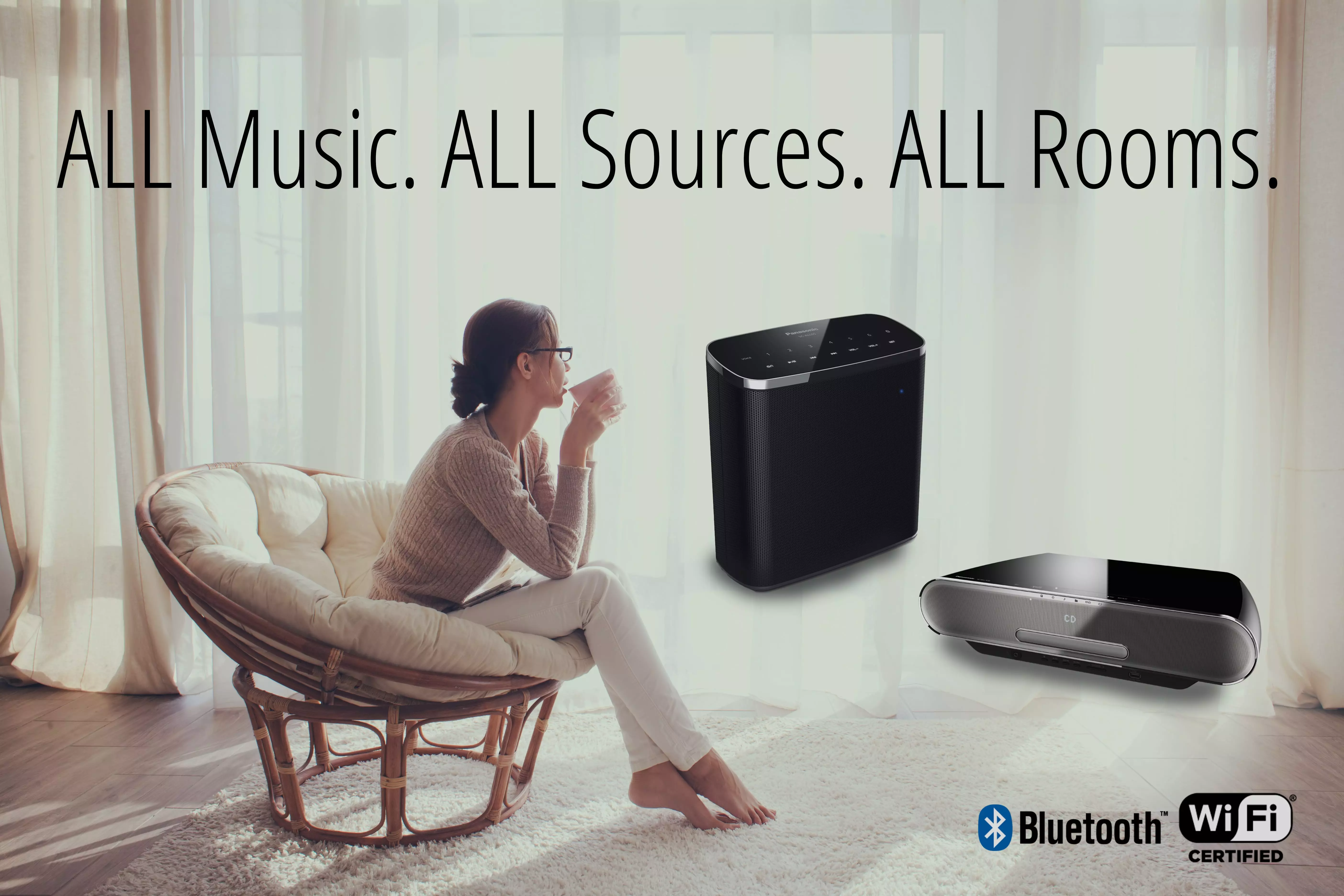 We're excited to unveil the SC-ALL05 and the SC-ALL7CD; two new additions to our ALL Connected Audio range of networked speakers that make it easy to stream your music to multiple rooms from an array of different sources. The new SC-ALL05 has a waterproof design (IPX7/IPX5) and an 8.5hr built-in battery, so you can enjoy amazing quality connected audio in the bathroom or kitchen without worrying about splash damage. The SC-ALL7CD gives your network of ALL Connected Audio speakers access to a wide range of audio sources. In addition to re-streaming via the Panasonic Music Streaming app, you can also playback via CD, USB, radio or use the SC-ALL7CD's 4GB internal memory to record and play tracks from up to 25 of your favourite albums.
Explore the full Panasonic ALL Connected Audio range
Soundbars bring the cinema to your home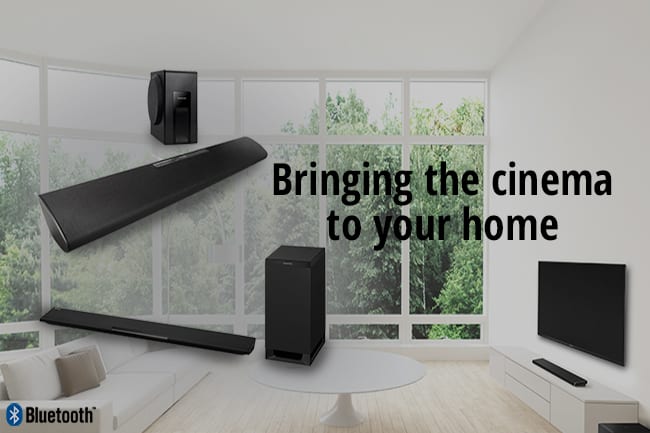 Panasonic's new SC-HTB685 and SC-HTB18 soundbars have been developed to bring an excellent audio experience to your living room while looking subtle and stylish beneath the television. A down-firing subwoofer accompanies the soundbars, wireless in the SC-HTB685. By positioning its driver towards the floor, the additional speaker can produce a much more powerful, rounded bass sound than you would expect from such a compact design. Plus, by connecting to a mobile device via Bluetooth, the new soundbars let you take complete control of audio output at all times. By pairing a mobile or tablet, you can listen to your favourite music, internet radio or podcasts with the press of a button.
Explore the full Panasonic soundbars range
Micro systems let you listen to and store your favourite CDs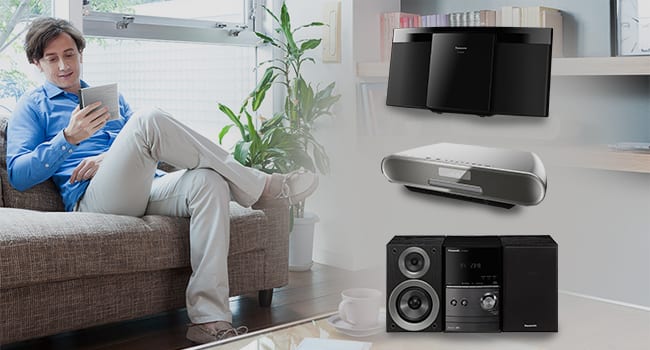 In addition to streaming from a mobile device via Bluetooth, new Panasonic micro systems also provide a modern solution for managing your CD collection. The new SC-PM600 offers sleek dimensions and a classic finish and lets you enjoy music from their CD collection or pair your mobile/tablet to enjoy listen to your digital favourites. The new SC-RS52 provides easy operation and networking capability, incorporating Bluetooth streaming, DAB radio and intuitive controls. Plus it offers a standard CD tray is accompanied by 4GB of internal memory so you can record and store your CDs. The new SC-HC295 boasts advanced audio technology for clear, dynamic sound and wireless music streaming, plus MP3 re-master from USB and CD/Bluetooth re-master features.
Explore the full Panasonic micro system range
Mini systems put a nightclub DJ in your living room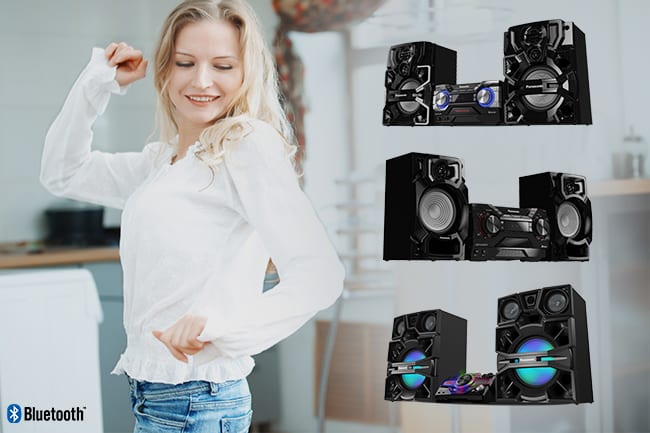 Three new mini systems from Panasonic – the SC-MAX9000, the SC-AKX660 and the SC-AKX220, offer powerful sound quality and lighting that changes in time with the beat to get the party started. The SC-MAX9000 and the SC-AKX660 allow you to easily transfer songs from your smart Android device via Bluetooth to the 4GB internal memory. The SC-MAX9000 and SC-AKX660 produce outstanding resonance with ultra-powerful Airquake Bass that lets you not only hear the sound but also really feel it. What's more, sample sounds have been pre-installed for mixing and scratching in between songs, and you can also record your own sounds to save them as samples for mixing your way.
Explore the full Panasonic mini system range