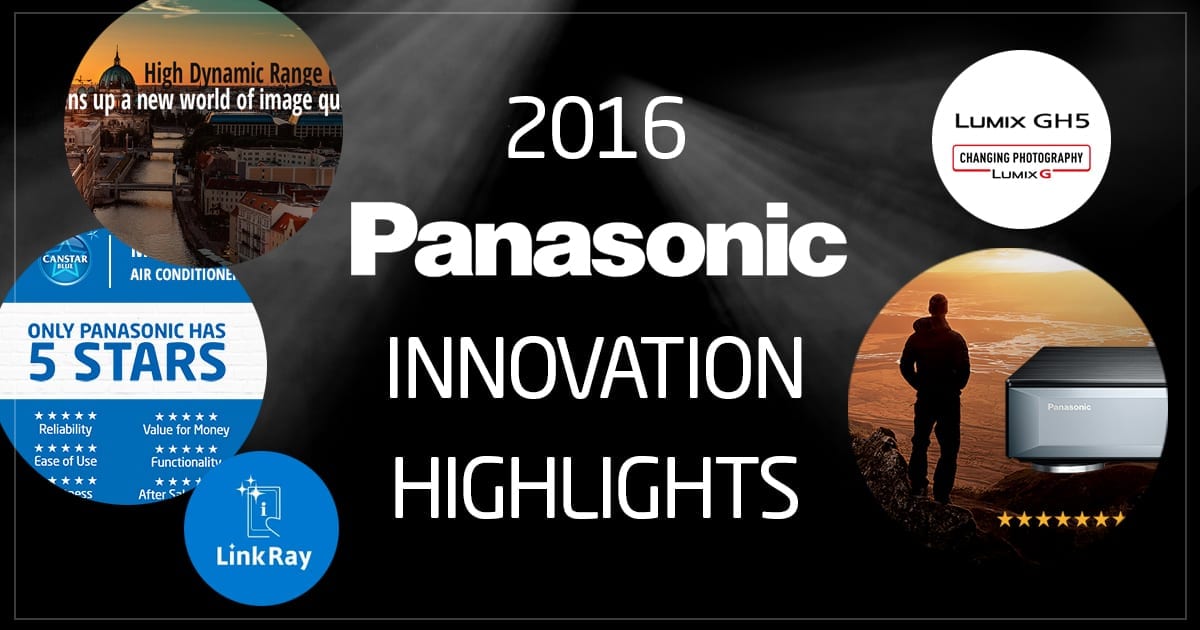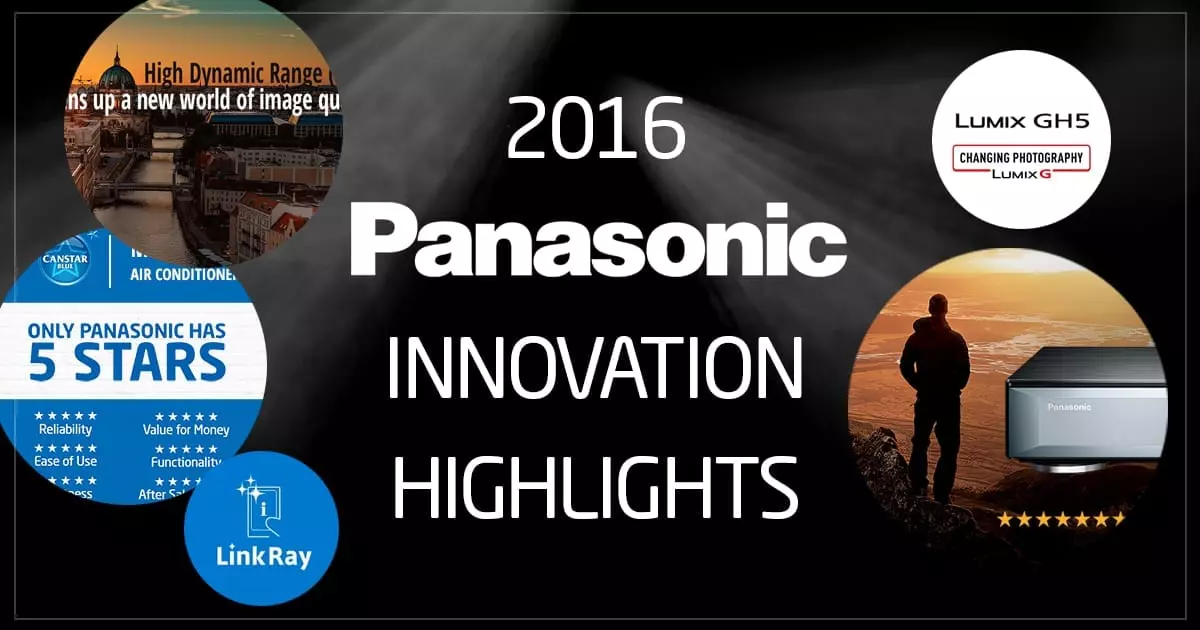 2016 was a very exciting year at Panasonic Australia! We've launched a lot of new products, debuted some incredible new technology and watched the market embrace our offerings with great enthusiasm. As we step into 2017, we have decided to share our favourite product innovations from the year gone by in one round-up.
We launched solar storage tech for Australian conditions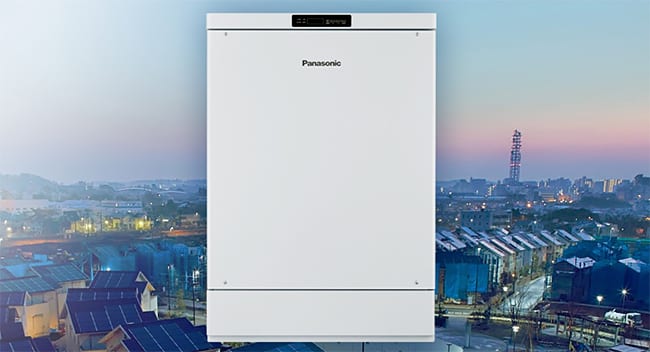 Panasonic eco solutions evolved with a new 5.3kWh residential storage battery system for the Australian market to be marketed by energy companies including Snowy Hydro's Red Energy and ActewAGL. The system will support the needs of Australians who have adopted clean solar energy, balancing affordability, capacity and performance and delivering for retailers and consumers alike.
READ MORE: Panasonic releases latest battery technology for unique Australian conditions.
LJ-SK56A Residential Storage Battery System
Panasonic 4K Ultra HD TVs debuted High Dynamic Range (HDR)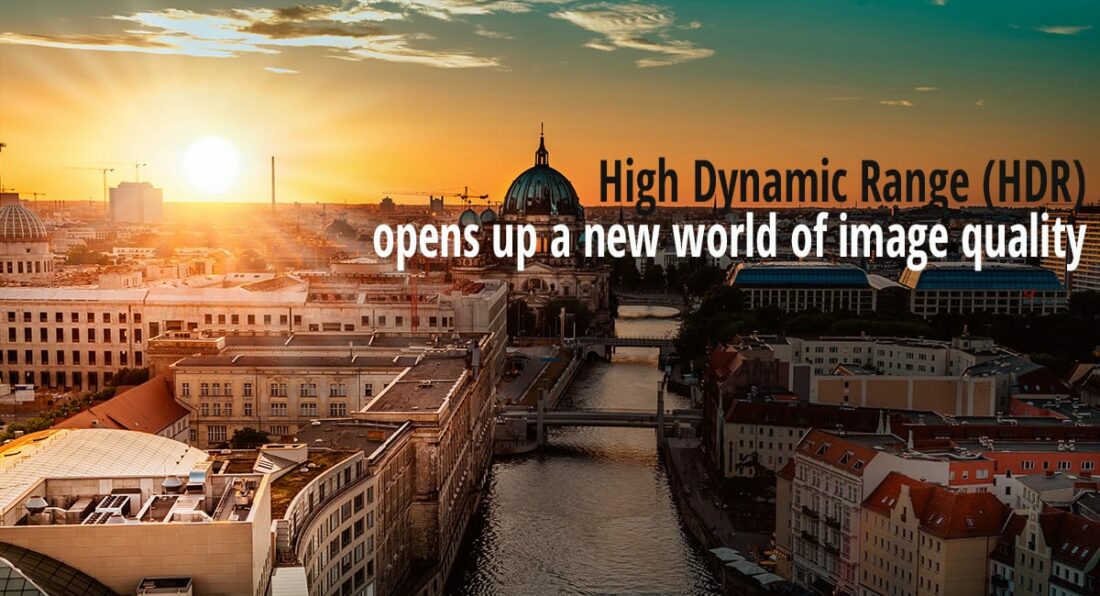 With our HDR-compatible VIERA 4K Ultra HD TVs, Panasonic delivered images much closer to the way our eyes see the real world by expanding contrast ratio and colour accuracy. Deep blacks are combined with very bright highlights to produce a level of reality not previously possible on a television – especially on Panasonic VIERA Premium HDR screens with their industry-leading brightness.
READ MORE: High Dynamic Range (HDR) opens up a new world of image quality.
Panasonic TV Range
Our air conditioners were rated Australia's favourite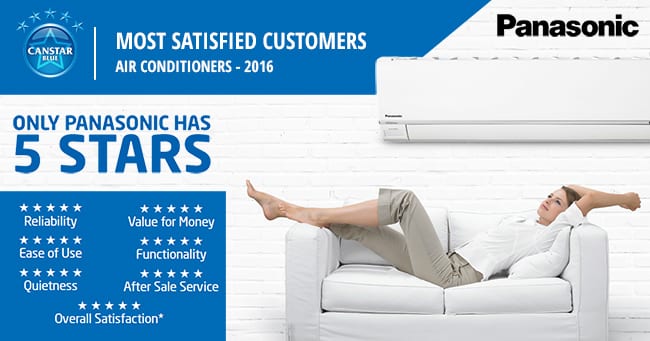 We're delighted to say that only Panasonic air conditioners received a five star rating across the board from Australian consumers, topping the ratings table to claim the Most Satisfied Customers spot for 2016! Canstar Blue is the gold standard in customer satisfaction ratings in Australia, so this award is a great recognition of consumer confidence in our brand.
READ MORE: Panasonic air conditioners rated Australia's favourite.
Panasonic Air Conditioner Range
We unveiled Australia's first 4K Ultra HD Blu-ray player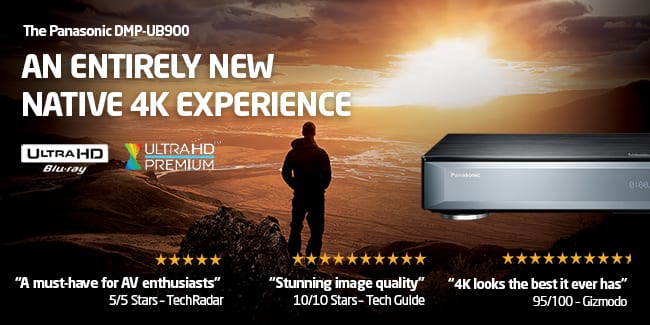 We launched the flagship Panasonic DMP-UB900 4K Ultra HD Blu-ray Disc™ player. Not only is it certified as Ultra HD Premium, it reproduces images with cinema-level quality at home, using unique Panasonic technologies to deliver images that are faithful to the original. By raising video and audio quality, the DMP-UB900 means viewers can experience an overwhelming new world of pictures and sounds.
READ MORE: What can our 4K Blu-ray player really do for you?
DMP-UB900 4K Ultra HD Blu-ray Disc™ player
Photographers got their first look at our LUMIX GH5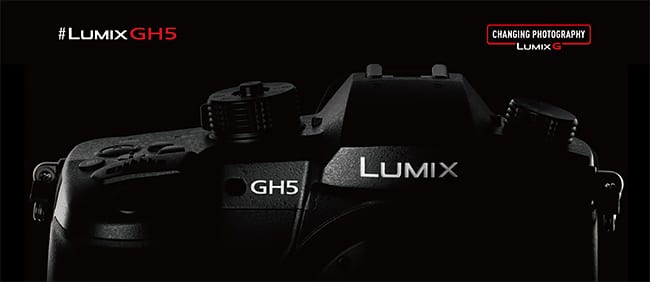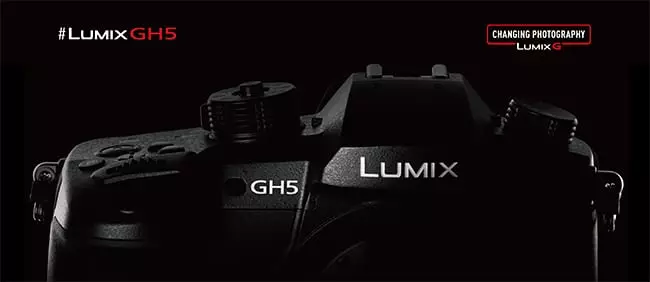 We announced the development of the LUMIX GH5, the world's first*1 mirrorless camera capable of internally recording smooth, high-precision 4K 60p/50p or faithful 4:2:2 10-bit 4K 30p video*2. It also features '6K PHOTO' which captures rapid bursts of 18-megapixel still images at 30 frames per second. You can capture those unmissable moments in 9 times the quality of Full-HD with no burst buffer.
*1 For a Digital Single Lens Mirrorless camera, as of 19 September, 2016 (Panasonic survey).
*2 In 4K/30p, 25p, 24p video recording.
READ MORE: LUMIX GH5 camera first look: unprecedented video and photo quality.
Our advanced LinkRay content delivery system launched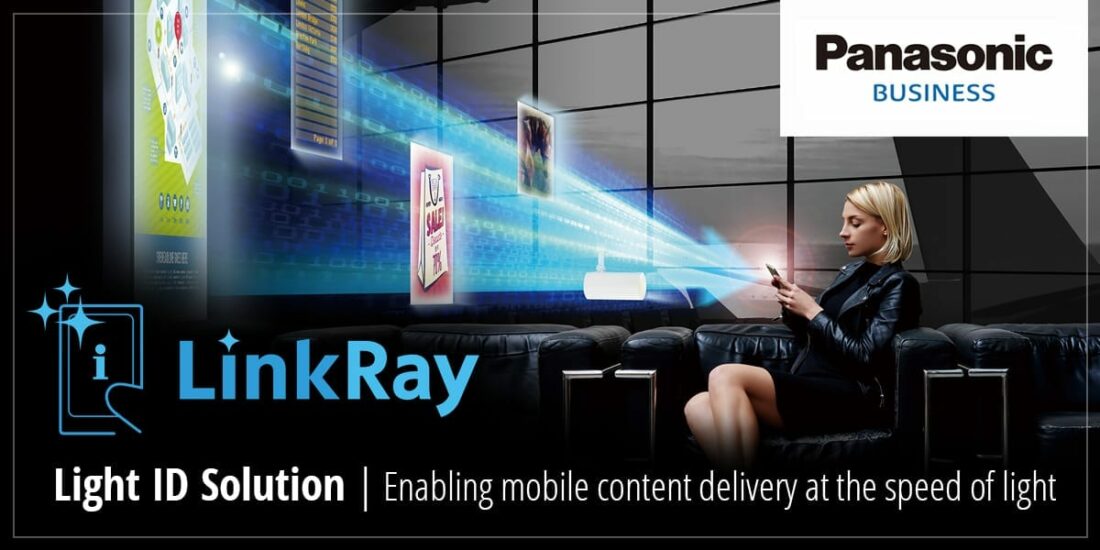 With the Panasonic LinkRay we launched a content delivery system designed to connect digital signage to smartphones via LED light communication. This advanced content delivery service uses visible light communication to provide detailed information through modulating LEDs at a speed unperceivable to the human eye. The system uses a mobile app, allowing smartphones to read IDs sent from LED transmitters such as digital displays, LED signboards and even LED spotlights.
READ MORE: Panasonic LinkRay enables mobile content delivery at the speed of light.
Our kitchen appliances welcomed an artisan bread maker

Our market leading bread maker is very popular with Australians and this year we launched a new model offering exciting new baking modes. With the SD-ZB2512 artisan bread maker, users can create the dough to make fluffy scones, whip up sourdough bread using a long fermentation process, and even bake artisan bread filled with any ingredient of their choice such as cheese, herbs or vegetables.
READ MORE: Our new bread maker puts an artisan bakery in your kitchen.
SD-ZB2512 Bread Maker
ALL Connected Audio welcomed a portable, waterproof speaker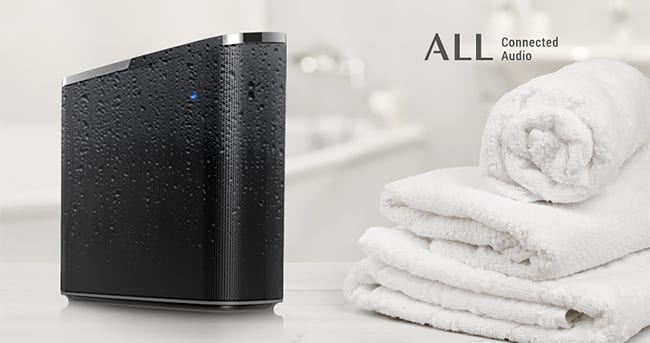 The exceptional ALL Connected Audio line-up expanded to include the ALL05 networked multi-room speaker. The SC-ALL05 has a waterproof design (IPX7/IPX5) and an 8.5hr built-in battery, so users can enjoy amazing quality connected audio in the bathroom, kitchen or even by the pool without worrying about splash damage.
READ MORE: ALL05 power and portability in a waterproof design.
ALL05 ALL Connected Audio Speaker