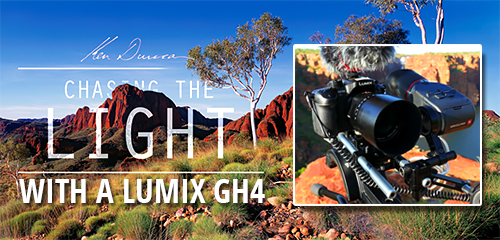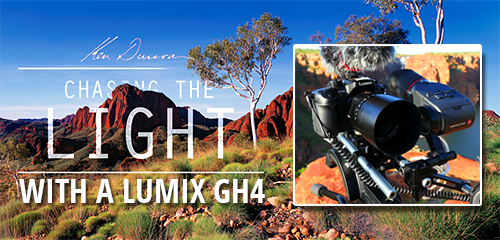 This Aussie adventure documentary follows world-renowned photographer Ken Duncan as he ventures into the wild Kimberley region of Western Australia with good friend Ray Martin to capture some of Australia's most untamed and beautiful landscapes.
Filming took place in inhospitable terrain, accessible only by boat and helicopter during the end of the fierce wet-season. The crew coped with tides that rush out to sea faster than a boat can travel, killer crocodiles and the pressure of always 'chasing the light' – an obsession that drives Ken to extreme lengths.
Aiding them in this wild adventure was the LUMIX GH4; our hybrid interchangeable lens camera that is taking the photographic world by storm with its ability to shoot remarkable still images and 4K video. The lightweight GH4 performed like a dream across all aspects of this shoot, whether it was being sent into a waterfall attached to a drone, snapping stills or mounted to a shoulder rig for maximum mobility.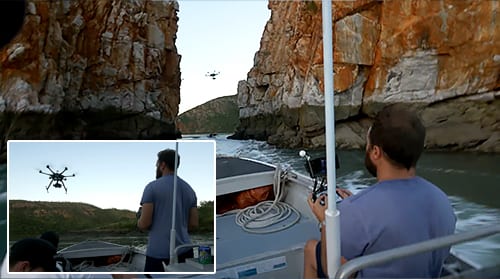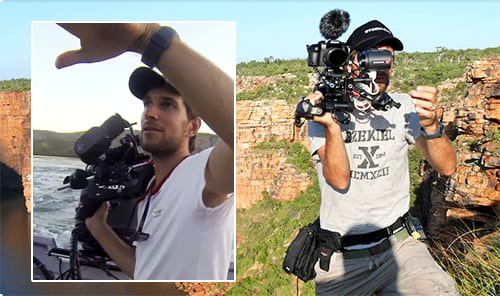 Let's go behind the scenes of Chasing the Light and find out from the experts why the GH4 was such an invaluable part of the documentary film kit.
Behind the scenes with the LUMIX GH4
"The camera's a really serious contender."

Geoff Young, Director & DOP Storyhead
"It's a game-changer, being able to shoot with the drone, in 4K with the amount of flight time we're getting. There's a lot of people around the world who are really excited about using the GH4 in a whole range of different applications."

Nick Smith – Chief Pilot, Airsight Australia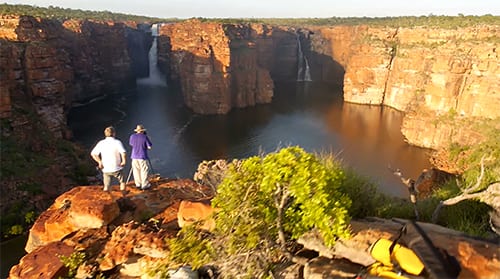 Follow Chasing the Light on Facebook.
Follow Chasing the Light on Instagram.