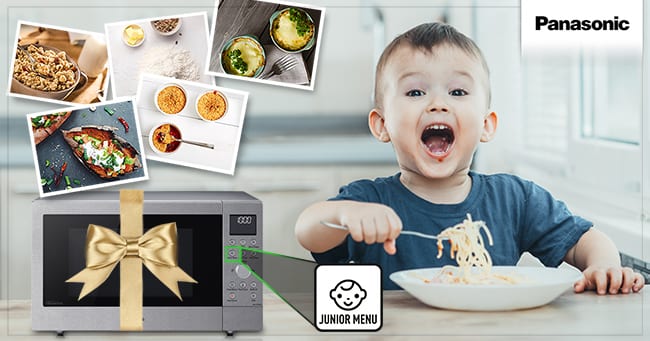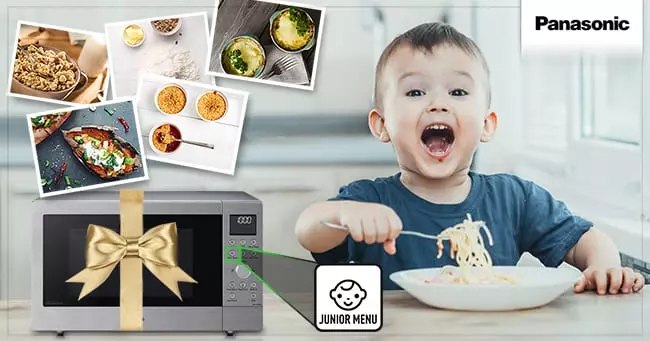 Get ready to cook up a storm! Our fabulous new NN-CD58JS 3-in-1 microwave is designed for versatile cooking by busy Australian parents. To celebrate, the multi-talented One Handed Cooks have created some special junior recipes to tickle any kid's taste buds. And, we are giving you the chance to get your hands on your very own multi-talented cooking buddy, with our review and keep offer.
NEW NN-CD58JS
Healthy, tasty food for busy & hungry families a breeze with 3-in-1 microwave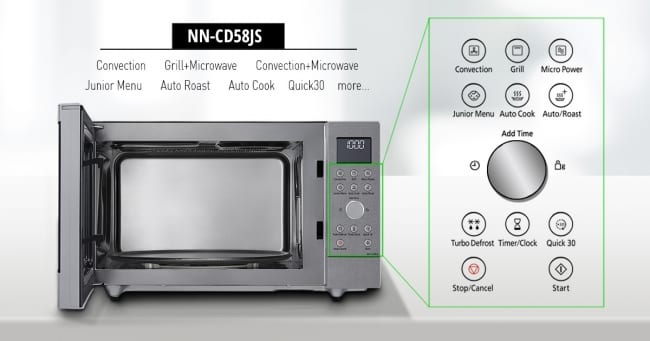 Panasonic's new 27L microwave brings families together in the kitchen. The NN-CD58JS offers versatile convection, grill and combination cooking. The Junior Menu – a convenient, pre-programmed auto menu with eight options for children – ensures even the fussiest eaters can still enjoy healthy delights.
The intelligent design of the microwave includes a spacious 34cm turntable that allows for larger dishes; and the compact footprint for its size leaves more counter space.
READ MORE
Inside the new Panasonic 3-in-1 combination microwave
NN-CD58JS
WATCH
Introducing Panasonic NN-CD58JS Combination Microwave
Learn about Panasonic's thoughtful design, creating a combi microwave that's small on the outside and big on the inside, plus the versatility of 3-in-one cooking.
THE IDEAS KITCHEN
Delicious recipe ideas to keep children happy and healthy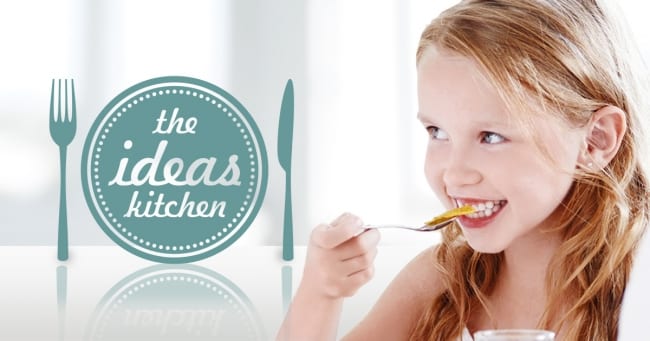 We're meeting the challenge of the family feeding frenzy. Craving a crumble? Fancy a fish pie? Or tempting them with a tasty tomato soup? Our junior recipes are easy to eat for kids and yummy for adults too!
These recipes are ideal when little ones are independently feeding themselves, and for introducing different flavours and textures to their food. And, they are also great for batch baking and freezing. Enjoy!
JUNIOR RECIPES
A CHANCE TO REVIEW & KEEP
A chance to review your very own brand new combi microwave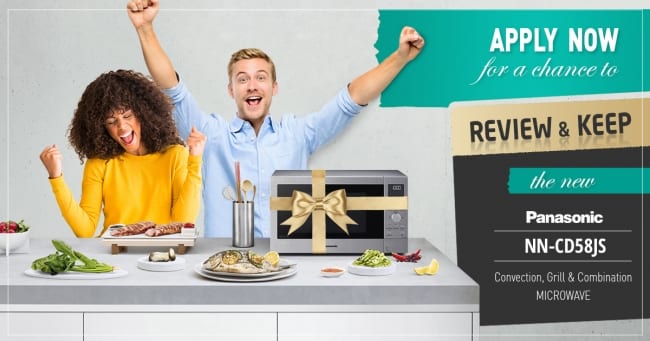 We're looking for keen chefs who want to take our new Panasonic NN-CD58JS microwave through its paces, whip up some meals and report back on the delicious results. Sounds like just the gig for you? Don't delay – apply right away.
Five lucky people will have the opportunity to tell us about their experience with the versatile convection, grill and combination features. Our review page even lets you upload photos and videos, if you'd like to add something extra!
CLICK TO APPLY
ONE HANDED COOKS
From frittata to vege fries, check out stunning kids' recipes from the One Handed Cooks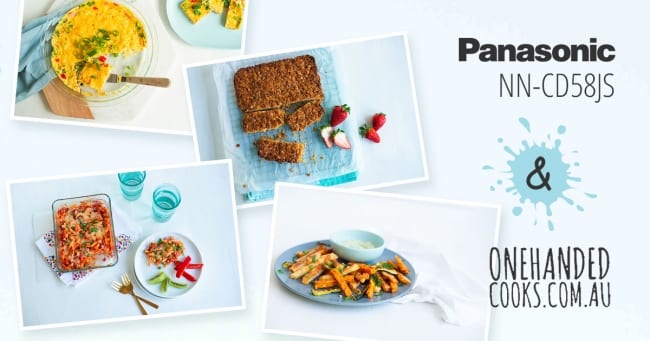 The One Handed Cooks are the experts at creating healthy, fuss-free recipes for time-poor families. Forget fast-food meal options – you'll love the nutritious and tasty treats they've created with our Panasonic convection microwave. Enjoy the goodness of colourful vegetable fries with a tasty homemade dip for an afternoon snack, or create crunchy golden three seed muesli bars for the lunchbox– these gorgeous recipes are set to become family favourites.
ONE-HANDED COOKS NN-CD58JS RECIPES