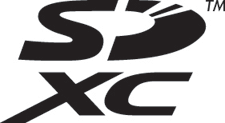 Panasonic introduces new 64-GB and 48-GB SDXC Memory Cards
The new SDXC Memory Cards, the RP-SDW64G (64-GB) and RP-SDW48G (48-GB) are Panasonic's largest-capacity GOLD cards with Class 10 speed specification. Advanced Super Intelligent Controller technology helps to improve the reliability of the card and extend its lifetime.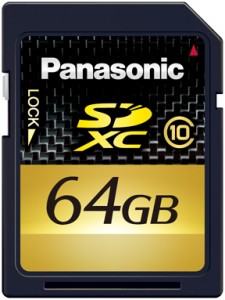 The new 64-GB and 48-GB SDXC Memory Cards will be introduced in Australia in February 2010 with retail prices of $1,399 and $1,049 respectively.
Enhanced Capacity
SDXC is the next generation SD Memory Card, a new standard for storing data more than 32-GB and up to 2 terabytes. The Panasonic 64-GB SDXC Memory Card's massive capacity makes it ideal for recording AVCHD High Definition video, and high-resolution or even RAW still photos.
With the Class 10 speed specification and maximum data transfer speed of up to 22MB/s, the new Panasonic SDXC Memory Cards allows users to enjoy superb data writing and reading performance. Panasonic's newly-released 2010 Camcorder and LUMIX compact digital still camera range are compatible with the SDXC format. These new SD cards are the perfect solution for a Full HD camcorder; or a digital still camera, for high-speed burst shooting when taking still photos.
When used with Panasonic's newly-released camcorders, such as the Panasonic HDC-SD60, the 64-GB SDXC Memory Card can record up to 8 hours and 30 minutes of video, while recording in the highest video quality in HA mode. Or when recording in 1920 x 1080i in HE mode, the SDXC Memory Card can hold approximately 27 hours and 30 minutes of video. The 48-GB SDXC Memory Card will have nearly the same capacity as a dual-layer Blu-ray Disc, and can hold 6 hours and 20 minutes of HD video content recorded in HA mode and 20 hours and 20 minutes when recorded in HE mode .
Increased Durability
The new SDXC Memory Cards also include technology designed to minimise accidental corruption caused by a power interruption, such as the device being dropped, or the Memory Card being removed while data is being transferred. Panasonic's SDXC Memory Card robustness is reliable even under severe temperature conditions from
-25°C to 85°C .