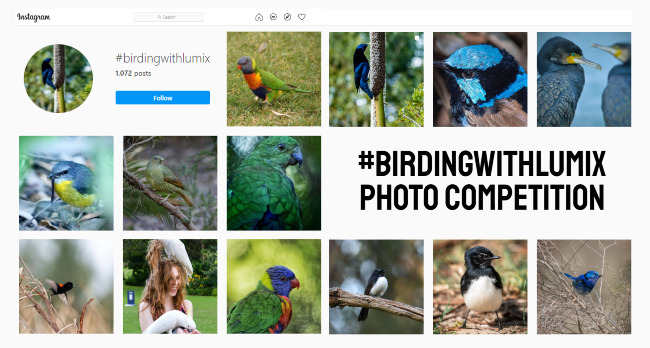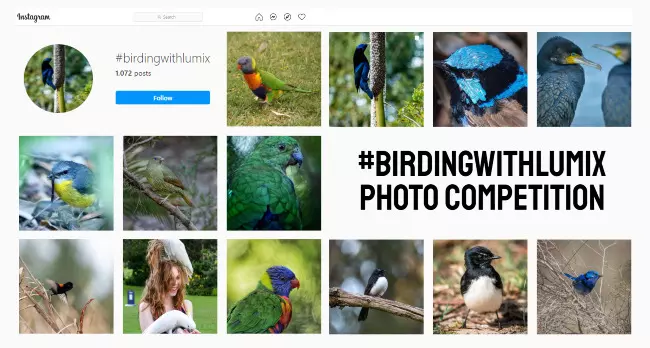 On the day we launched our #BirdingwithLUMIX competition we were quietly confident that it would be well received by keen photographers and the birding community. A worthy prize was up for grabs – the LUMIX G9 Mirrorless Camera with a 100-400mm Telephoto Lens valued at over $4000 RRP – and we had lined up a fantastic judge in Ewen Bell.
When the competition closed, Ewen was left with the daunting task of choosing a grand prize winner from over 1000 entries received via Instagram and our online form, and the LUMIX team were amazed by the sheer volume and quality of the entries received.
When we asked Ewen about his judging process he replied
"What's really clear is that a lot of people seriously enjoy spending time with our birds. The standouts for me were the people who were using great light to capture a beautiful image. Sometimes we get lucky with light, but there are some people who don't leave it to chance! I really hate picking a winner because so many great photos don't win a prize. Given the chance I would have given away dozens of cameras! I'm grateful for having a chance to peek inside the lives of all those people who are enjoying quality time in nature and capturing some birds."
Ewen was so impressed by the images, that he decided to generously award 3 of his short-listed entries with his ReIMAGINE photobook as a runner-up prize!
So, while there can be only one first prize winner, we think it is a thoroughly deserving one. Without further ado, we'd like to announce the grand prize winner of our #BirdingwithLUMIX photo competition –Amanda from NSW with her photo of a flock of seagulls taking off during a sunset at Mona Vale beach. Congratulations Amanda! We can't wait to see what you capture with your new LUMIX G9 Mirrorless Camera and 100-400mm Telephoto Lens!
View this post on Instagram
Our 3 lucky runners-up who have won a copy of Even's photobook are:
View this post on Instagram
View this post on Instagram
View this post on Instagram
Check out the #BirdingwithLUMIX hashtag on Instagram to see some of the other entries we received!
Looking for more inspiration? Replay our 'Art of Bird Photography' live stream.