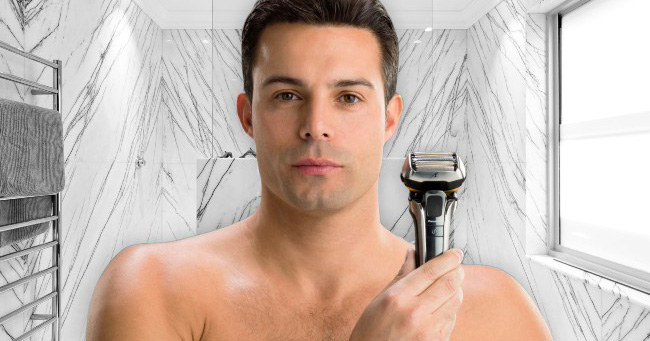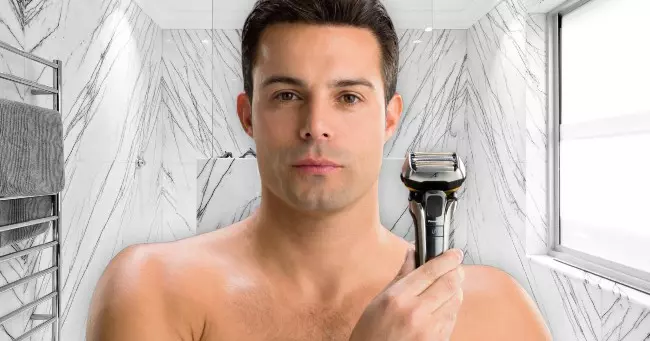 We recently put the call-out to Australian men to review our two flagship Rechargeable Shavers – the ES-LV97 and ES-LV9Q.
Both electric shavers are designed to offer the cleanest, smoothest shave possible by incorporating a unique five blade design which each capture different hair lengths and angles to deliver maximum shaving efficiency to dramatically reduce skin irritation. They also feature our state-of-the-art suspension mechanism which allows the shaver head to effortlessly move in five directions for maximum skin contact and the closest shave possible.
Matt L from Canberra had plenty of positives listing the following as pros in his experience with the ES-LV97:
5 blades cut easily while being gentle on skin
Cleaning station is efficient
Entire product is stylish
Excellent battery life
Feels solid, but lightweight
Flexible head navigates face easily
Pop up trimmer is very effective
Nick C from Sydney was using replaceable cartridge razors before getting a chance to try out the ES-LV97.
"I've pretty much always suffered from shaving rash from wet shaves but put up with it because I thought electric shavers didn't achieve a proper close shave but after using this I don't think I could go back. Now with this, in under 60 seconds I can shave my whole face, no discomfort and no sign of shaving rash at all."
Another reviewer from Sydney who only identified himself as 'wallet72' shared a similar experience with the ES-LV9Q. They had been previously using a blade shaver and have transitioned to using our 5-blade rechargeable shaver too.
"Finally an electric shaver that does its job and actually delivers a smooth shave. It's quick and does a terrific job, and it's converted me from blade shaving. It's not too heavy, which means you don't have to be a weight lifter to use it."
Milo from Melbourne had tried many electric shavers in the past including foil, rotary, corded and cordless devices but could not find one which suited his coarse beard and sensitive skin.
"This Panasonic ES-LV9Q seems to have hit a perfect balance for me. This is definitely the closest shave I ever got with an electric shaver and to be honest I can't tell the difference between this and blade shave, it is that smooth. No issues with my face at all, even on dry shave."
We even received a review from Sarah of Perth who describes herself as 'the wife of a husband who is fussy about shaving.' Sarah and her husband both appreciated the automatic cleaning dock of the ES-LV9Q.
"We both love the self-cleaning system – it means I don't have to worry about thousands of tiny thick hairs littered all over the bathroom (which can then get all over us and our toddler) which was always a problem with the previous electric shavers even when they were carefully cleaned."
Encouragingly, after the trial period, every reviewer of our ES-LV97 and ES-LV9Q Rechargeable Shavers said they would recommend the product to a friend.
Check out all the reviews of the ES-LV97 here and the ES-LV9Q here. If you're in the market for a new shaving tool, check out our entire range on the website