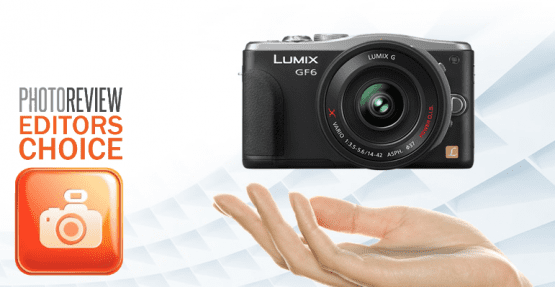 Increased resolution, the latest Venus Engine image processor, and integrated Wi-Fi are just a few of the reasons the Panasonic Lumix DMC-GF6 scored an overall 8.5 out of 10 from Photo Review last month. The very favourable review states that "the GF6 will suit digicam upgraders who want a small compact system camera that is easy to operate and connects easily with online sharing sites" and that "photographers who are seriously into Wi-Fi will find a lot to like in this camera, which has one of the best integrations we've seen, augmented by NFC facilities that will please owners of Android tablets and smart-phones."
The GF6 was also praised for its high resolution, fast autofocusing and rapid shooting speeds. The tilting screen that makes the touch operating function more versatile was also well-received, as was the return of the mode dial to the top panel, making it easier to swap between different shooting modes.
Read the full review here.