A privately-owned distributor of diagnostic pathology and medical research solutions that is growing at five times the industry rate has won top honours in the 2010 Telstra Queensland Business Awards.
Abacus ALS, formed by a merger of Abacus Diagnostics and Australian Laboratory Services in 2007, provides internationally-manufactured products for clinical diagnostics in critical care, allergy and autoimmunity, bone and mineral testing, infectious serology and life science.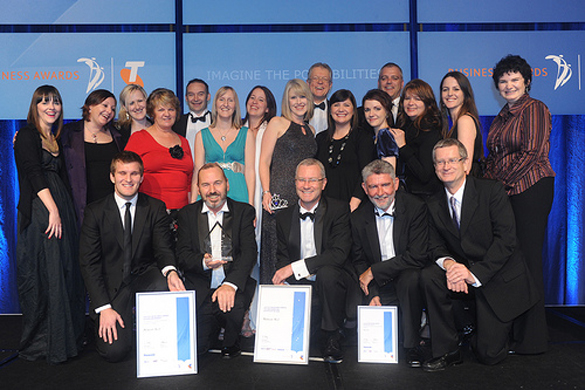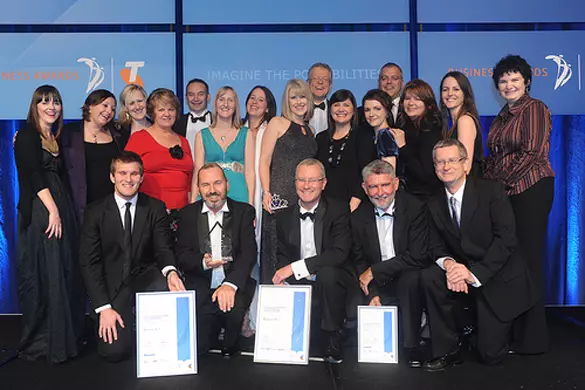 "Abacus ALS should feel a great sense of pride because the calibre of the 19 finalists in this year's Awards was very impressive, reflecting the strength of Australia's small and medium business sector,"
Telstra Business Group Managing Director and Ambassador of the Telstra Business Awards, Ms Deena Shiff
The East Brisbane business was announced Telstra Queensland Business of the Year tonight at the 18th Telstra Queensland Business Awards after earlier winning the Panasonic Australia Medium Business Award.
Ms Shiff, said that all Queensland winners of the five Awards categories were chosen from hotly-contested fields and all had sound business strategies to continue their current growth.
Abacus Diagnostics was founded by Bruce Evans in 1998 after he identified a gap for an Australian-owned distributor of in vitro diagnostic pathology and research products in a market dominated by a few multinational companies.
A breakthrough for the business was winning a tender to provide blood gas instrumentation with PathWest Laboratories WA in 2006. Strong growth followed the 2007 acquisition of Australian Laboratory Services and the successful integration and rebranding to Abacus ALS.
From a one-person operation working out of a home study, the company now has offices in four Australian States and New Zealand and its customers include public and private laboratories, blood services and university research departments.
"Judges said Abacus ALS is a great business demonstrating excellence across all its core functions with clear strategies for achievement and a culture of strong and passionate employee engagement. It is growing ahead of its rivals in an environment and industry of substantial competitiveness and focus on procurement-driven decisions. It has an independent corporate advisory board that ensures ongoing professional governance for the business."
Managing Director and Ambassador of the Telstra Business Awards, Ms Deena Shiff
Steve Rust said Abacus ALS was a very worthy winner of the Panasonic Australia Medium Business Award and must be commended for their efforts and creativity behind their business achievements.
"Panasonic applauds the innovative spirit, customer focus and openness to new business opportunities that Abacus ALS has demonstrated. At Panasonic we believe that an intense focus on customers is vital for success in today's business environment."
Steve Rust Panasonic Australia Managing Director Steve Rust
To find out more about the Telstra Business Awards, visit the official site here
See all other posts about the Telstra business awards here
---
Contact us
Contact us for more information on Panasonic Business products:.