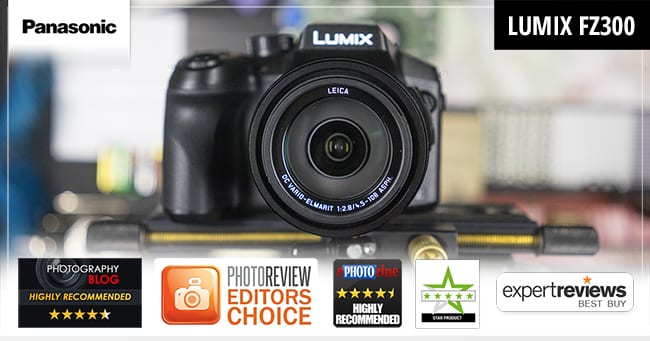 The LUMIX FZ300 is a bridge camera with a lot to offer! In addition to a superior LEICA F2.8 aperture and 24x zoom lens, the FZ300 can also boast the latest LUMIX technologies including 4K video and 4K Photo burst shooting; powerful five-axis stabilisation to support zooming; excellent usability with a high-resolution viewfinder and free-angle touchscreen; fast, responsive autofocus with modes including Panasonic's Depth from Defocus (DFD) and low-light autofocus; plus a splash and dust-proof body.
Doug Campbell, Senior Product Manager, Imaging, Panasonic, said: "The DMC-FZ300 is ideal for the customer who is looking for the ease of a compact but appreciates photography and the importance of having the very best lens. This long zoom, fast aperture camera offers them LUMIX technology to deliver superior control and creativity, for stunning photographic results."
We aren't the only ones excited about the possibilities the FZ300 offers for keen photographers. The reviews are in and this fabulous addition to our acclaimed FZ series is definitely winning hearts at home and abroad (where it is known as the FZ330).
Photo Review
"We took the review camera on a camping trip that included kayaking on flat water. Because it has splash- and dust-proof sealing, we felt confident it could be used for shooting from the kayak as well as in heavy mist and light rain. The camera justified these beliefs and performed well, even in near-freezing conditions." – 8.8/10 Editor's Choice Award.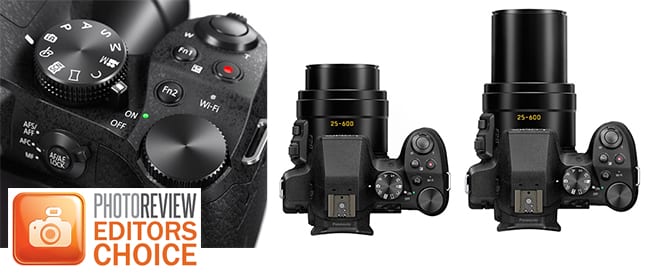 Digital Versus
"The FZ300 won't disappoint the Panasonic fans who were hoping for an all-round bridge camera with a bright lens and great zoom. It's fast, easy to handle, films in 4K, is dust- and water-resistant, and in some ways could even pass for an expert DSLR. It's not uncomfortably large either, making the FZ300 a good candidate for the title of best all-round digital camera." – 5 Stars.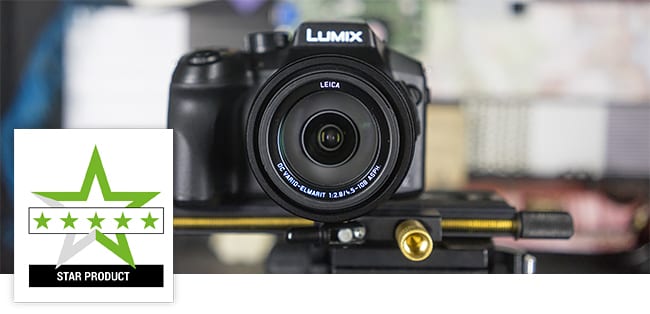 Expert Reviews
"Fast, feature-packed and excels for telephoto photography, the Panasonic FZ330* shows how a bridge camera should be done." – 5 Stars Best Buy.


ePhotozine
"The Panasonic Lumix FZ330* offers an appealing package, that delivers both high quality images and video, and you'd be hard pressed to find a better camera, or even one that could offer the same features and specifications, for the price." – 4.5 Stars Highly Recommended.


Photography Blog
"The Panasonic Lumix DMC-FZ330* builds upon its popular predecessor, the FZ200, by principally adding a better viewfinder and LCD screen, touch-sensitive interface, faster autofocusing and start-up times, improved optical image stabilisation system, more robust weatherproof build, and of course, Panasonic's 4K video and still technology… The Panasonic Lumix DMC-FZ330 is a great choice for would-be bridge-camera buyers." – 4.5 Stars Highly Recommended.


Check out the LUMIX DMC-FZ300 product page.
Read more
LUMIX FZ300: a bridge between compact and DSLR cameras made for adventure.
*Review from UK, where the LUMIX DMC-FZ300  is known as the FZ330.