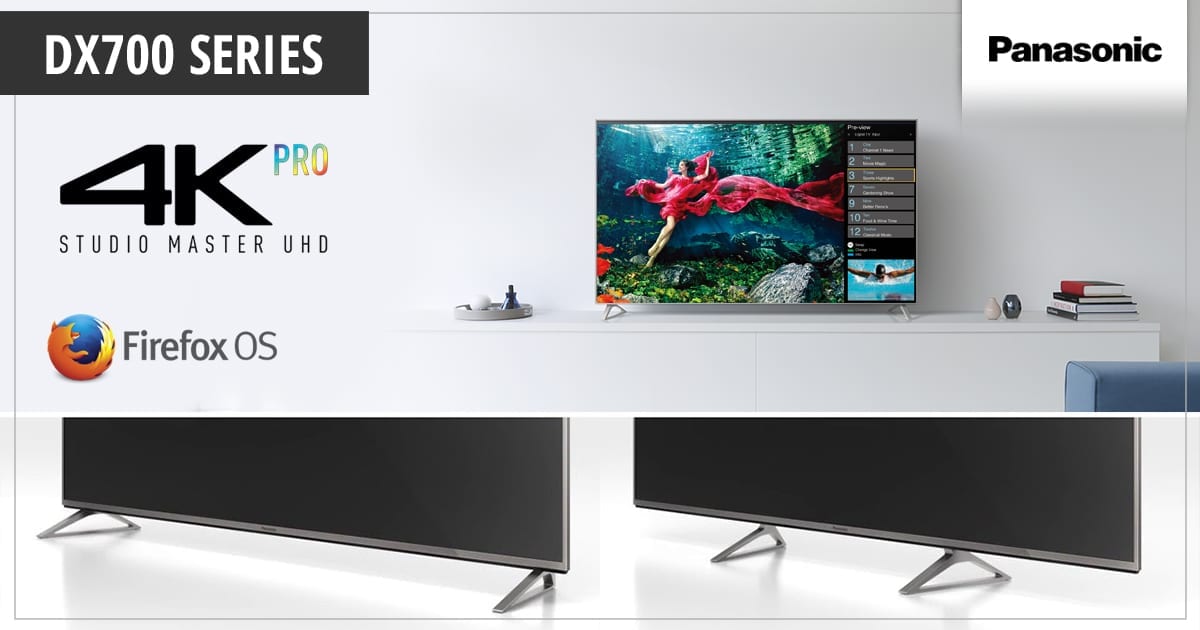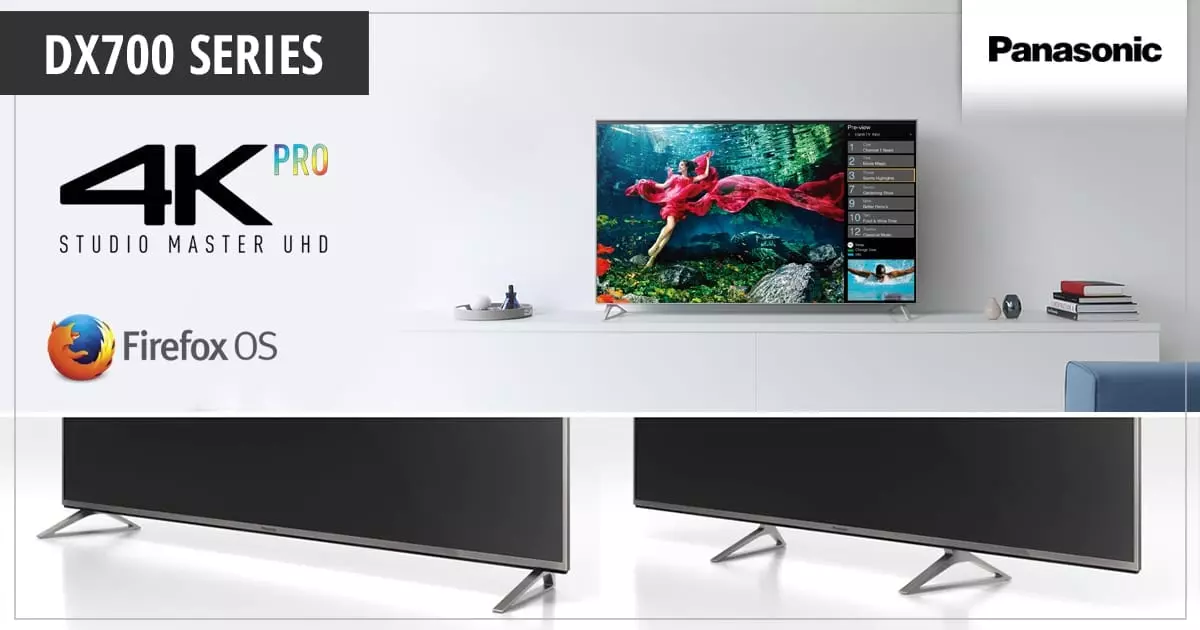 Fine-tuned by Hollywood Labs to transform what we think of as 'immersive picture quality', Panasonic VIERA DX700 4K Pro Ultra HD Premium LED LCD televisions provide a spectacular visual performance that matches the filmmaker's original vision. Images are even more enhanced by High Dynamic Range (HDR) technology, where contrast ratio and colour accuracy have both been expanded to produce a level of reality never before possible on television screens. Exceptional smart TV features give you easy access to online content and smartphone/tablet streaming. VIERA DX700 TVs even feature a unique 'Switch Design' adjustable pedestal for the ultimate in flexibility.
Available in 65″, 58″ and 50″:
TH-65DX700A
TH-58DX700A - 58
TH-50DX700A - 50
4K PRO ULTRA HD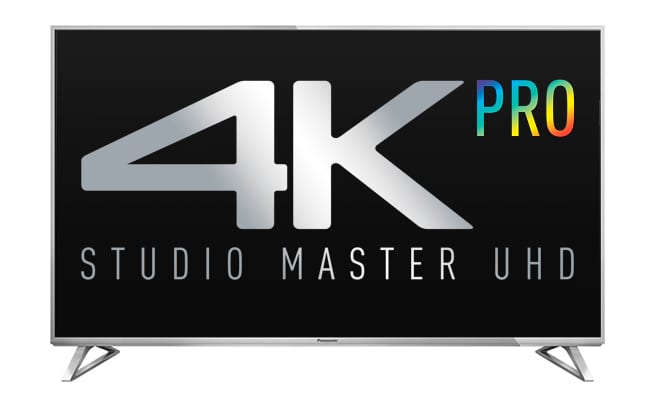 4K Pro brings together cutting edge LED LCD panel technology and powerful picture processing to create the most realistic TV pictures ever seen. Equipped with professional-grade processors and super bright cinema display panels, VIERA DX700 4K Pro TVs offer incredibly accurate pictures that provide the entire stunning cinematic spectacle they contained at the moment they were originally filmed.
Learn how to talk about 4K TV tech like a pro
STUDIO MASTER HCX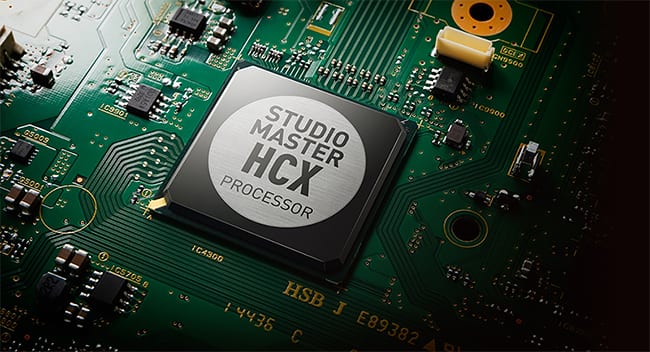 The VIERA DX700's super accurate Studio Master Processor HCX (Hollywood Cinema Experience) chipset represents the pinnacle of VIERA 4K UItra HD image processing. Built on colour, black level and brightness know-how learned from Panasonic's reference-quality plasma TVs and professional broadcast equipment, the system provides the flexibility to achieve great colour accuracy even with content that hasn't been made in HDR.
HIGH DYNAMIC RANGE (HDR)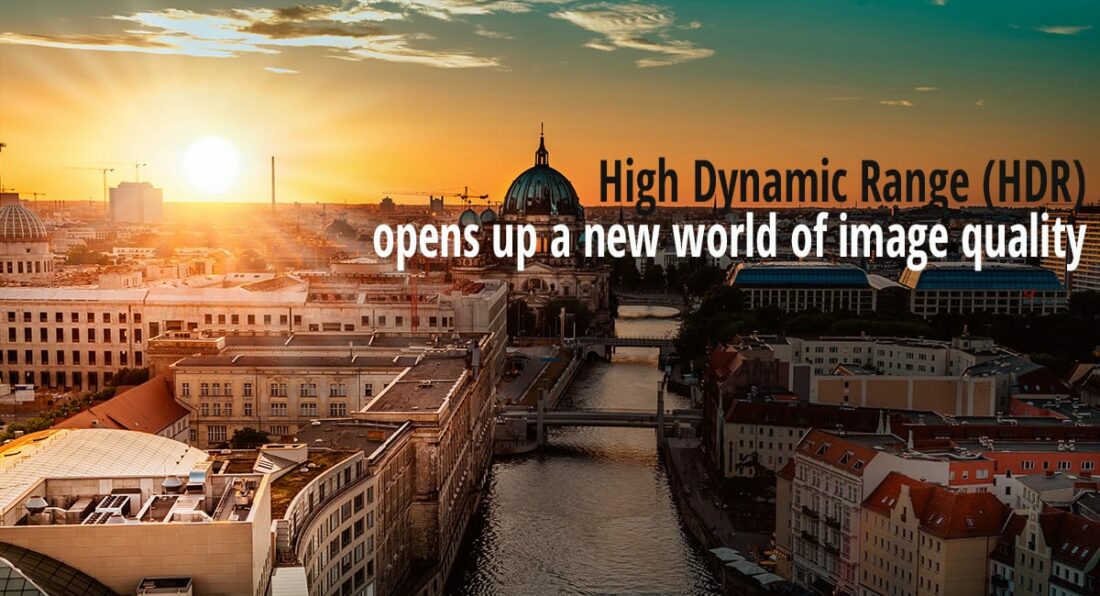 High Dynamic Range (HDR) expands contrast ratio and colour accuracy to give images more depth to show more shades so that true colour is depicted on the screen as it is in real life. Content on HDR-enabled VIERA DX700 TVs produces images much closer to the way your eyes see the real world. Deep blacks are combined with very bright highlights to produce a level of reality not previously possible on a television, and this technology is further amplified by the industry-leading bright screen.
VIERA HDR by award-winning cinematographer
FIREFOX OS SMART TV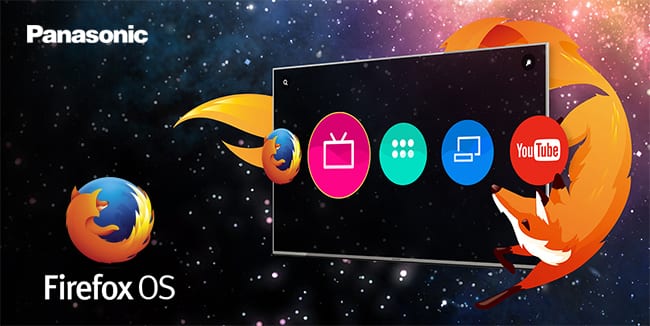 VIERA DX700 is powered by Firefox OS, making its smart TV features easy to use and enjoy. Thanks to the intuitive and customisable Firefox OS TV home screen, you can quickly access favourite TV channels, apps like Netflix, videos, websites and content through the TV home screen. The best part is that Firefox OS can also be personalised by pinning your favourite apps or content to the TV home screen. The Firefox OS home screen even features an Info Frame that combines everything from local weather reports to recommended TV shows, TV listings and your favourite websites, all in one place.
Watch the video
TV ANYTIME STREAMING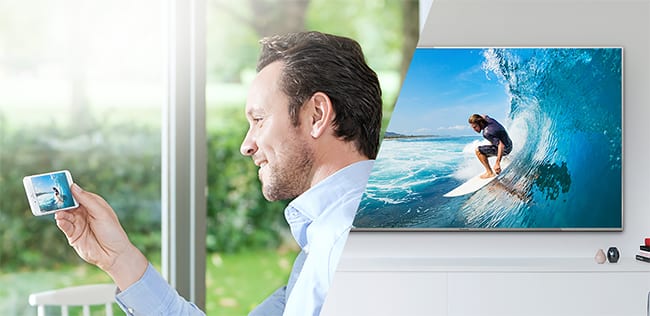 With TV Anytime and the Panasonic Media Centre App, you can access content on your VIERA DX700 TV from another room or another country! Using your smartphone or tablet, you can set programs for timer recording, watch programs you've already recorded, and even watch live programs being received by your VIERA.
Learn more about TV Anytime and mobile streaming
TWIN HD TUNER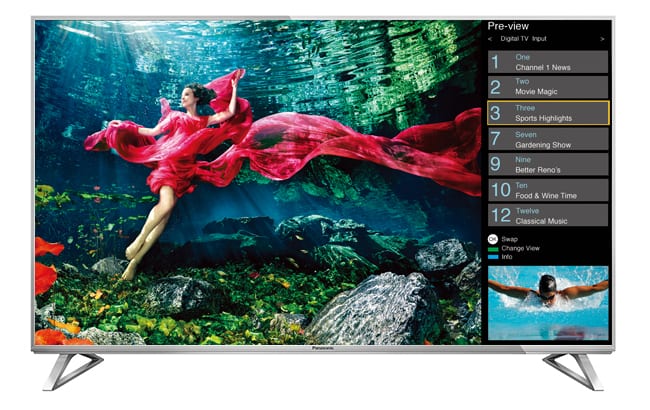 The VIERA DX700's Twin HD Tuner feature opens up a whole new range of viewing options. You can enjoy picture-in-picture to watch two different programs on the same screen, record one program while watching another, or watch one program while streaming another to your smartphone or tablet to take with you anywhere in the house, via the TV Anytime feature.
A Twin HD Tuner puts more picture in your picture
SWITCH DESIGN CONCEPT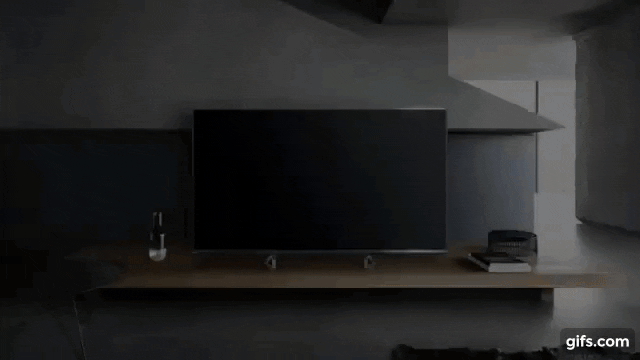 A unique 'Switch Design' concept allows you to adjust the VIERA DX700's pedestal placement for the ultimate in flexibility, while the simple yet elegant television form has been shaped from metal then finished with premium materials to complement any home.
Available in 65″, 58″ and 50″:
TH-65DX700A
TH-58DX700A - 58
TH-50DX700A - 50