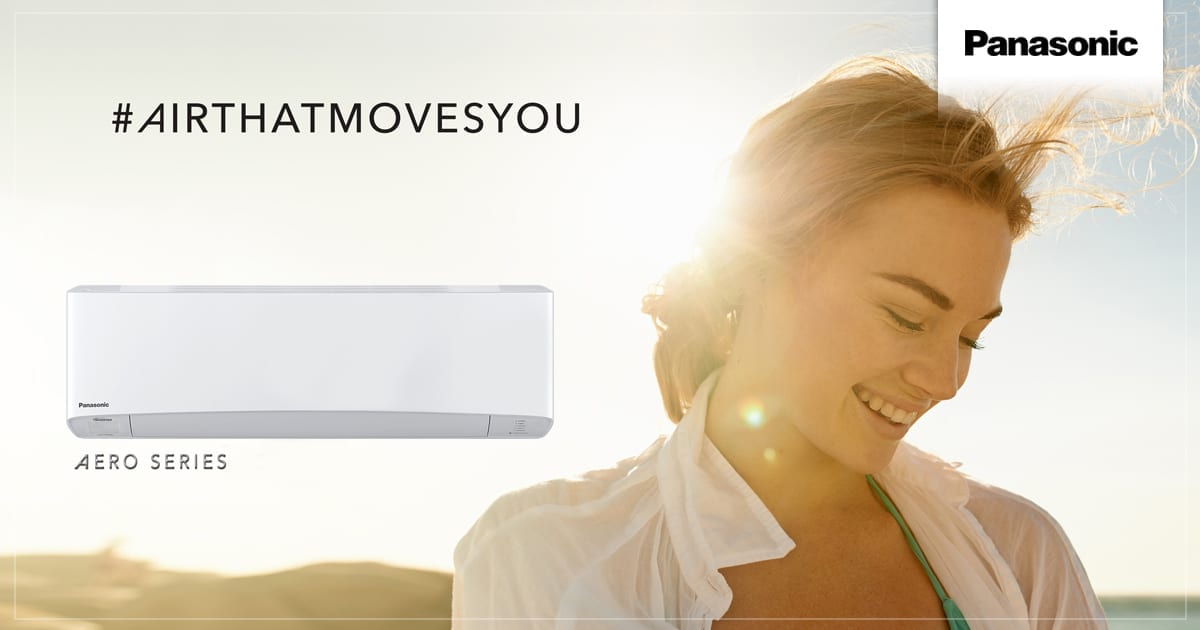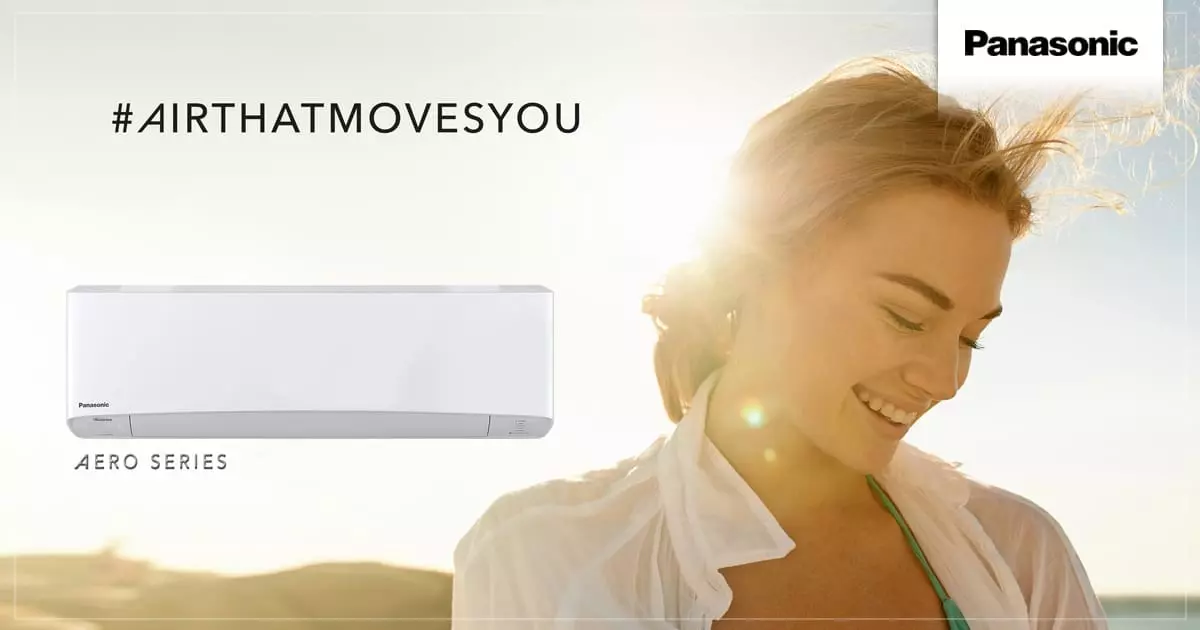 Enjoy the latest slim, stylish design in your home or apartment, with reverse-cycle and cooling-only Panasonic 'Aero Series' air conditioners. Our Aero Series features a slim design and is narrower in depth, projecting less from the wall to blend more subtly with home interiors, and this new styling even saw Panasonic receive an IF Design Award*1 in Europe. To complement its attractive design, the Aero Series provides comfort and peace of mind with controlled airflow, purified healthy air and smart energy savings.
Browse Panasonic air conditioners
Panasonic AERO Series ECONAVI Brochure (PDF 3.4 MB)
FEATURED TECHNOLOGY
PANASONIC AERO SERIES AIR CONDITIONERS
Chill out with Aerowings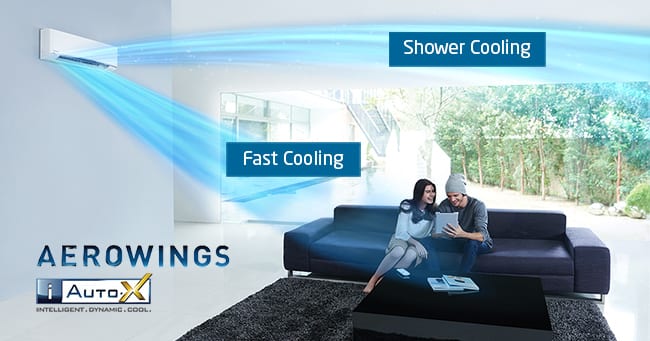 The 'Aerowings' blades on the Panasonic Aero Series control the airflow to provide 'Shower Cooling', which directs cool air across the ceiling to shower down naturally, spreading over a wider area of a room and minimising any uncomfortable direct airflow chill. When 'Fast Cooling' is required, the blades direct airflow downwards, delivering concentrated cool air the moment the air conditioner is switched on.
AEROWINGS
Cleaner air with nanoe-G*3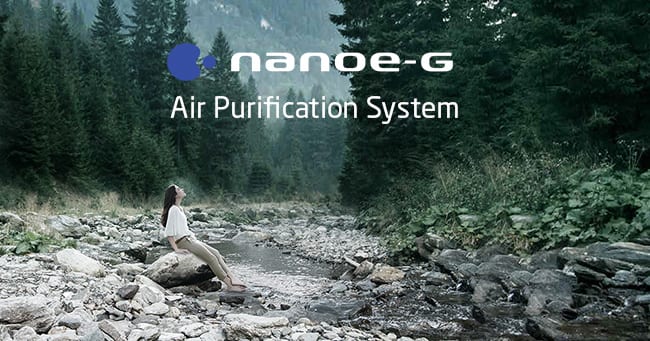 For those concerned about bacteria and allergens in the home, Panasonic's revolutionary nanoe-G air purifying feature enhances indoor air quality. nanoe-G eliminates micro-organisms – removing 99 percent of airborne bacteria, viruses and mould. It also catches and deactivates 99 percent of bacteria and viruses on surfaces and in the filter, resulting in a cleaner and healthier home. The air purifying feature works hand in hand with the Mild Dry Cooling function, which reduces the unwanted side-effects of air conditioning, such as dry skin and mouths, by maintaining the level of air moisture in the room.
NANOE-G
Energy efficiency with ECONAVI*4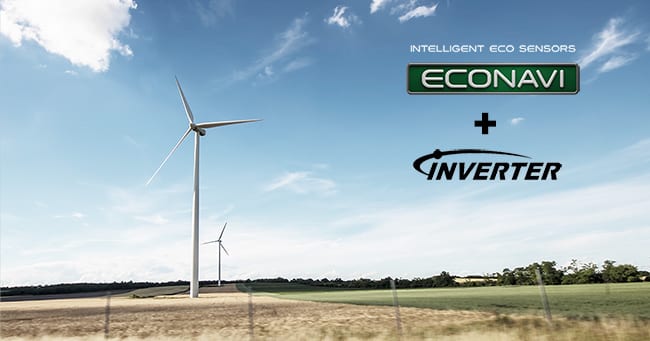 With all this talk of rising power prices, more Australians are looking at purchasing an energy efficient air conditioner. Panasonic is meeting consumer's needs with ECONAVI technology. Multiple intelligent sensors – including human activity, sunlight and temperature – automatically adapt heating and cooling power according to room conditions. With just one touch of a button, customers can reduce energy use by up to 45 percent on heating mode and up to 38 percent on cooling mode.
ECONAVI
Seasonal comfort with reverse-cycle
The Panasonic ECONAVI reverse-cycle range offers up to 9.0kW heating and 8.0kW cooling, meaning Australian homes can stay comfortable all year round. Heating is designed to operate even when it's a freezing –15°C outside, with cooling effective up to a sweltering +46°C.
Panasonic Air Conditioner Range
*1 http://ifworlddesignguide.com/search/?search=panasonic#/pages/page/entry/200730-cs-z9sk-m-series/
*2 https://www.canstarblue.com.au/appliances/cooling-heating/air-conditioners/
*3 Available on Panasonic Aero Series ECONAVI Reverse-Cycle Inverter (Z Series) models only
*4 Available on Panasonic Aero Series ECONAVI Reverse-Cycle Inverter (Z Series) models only