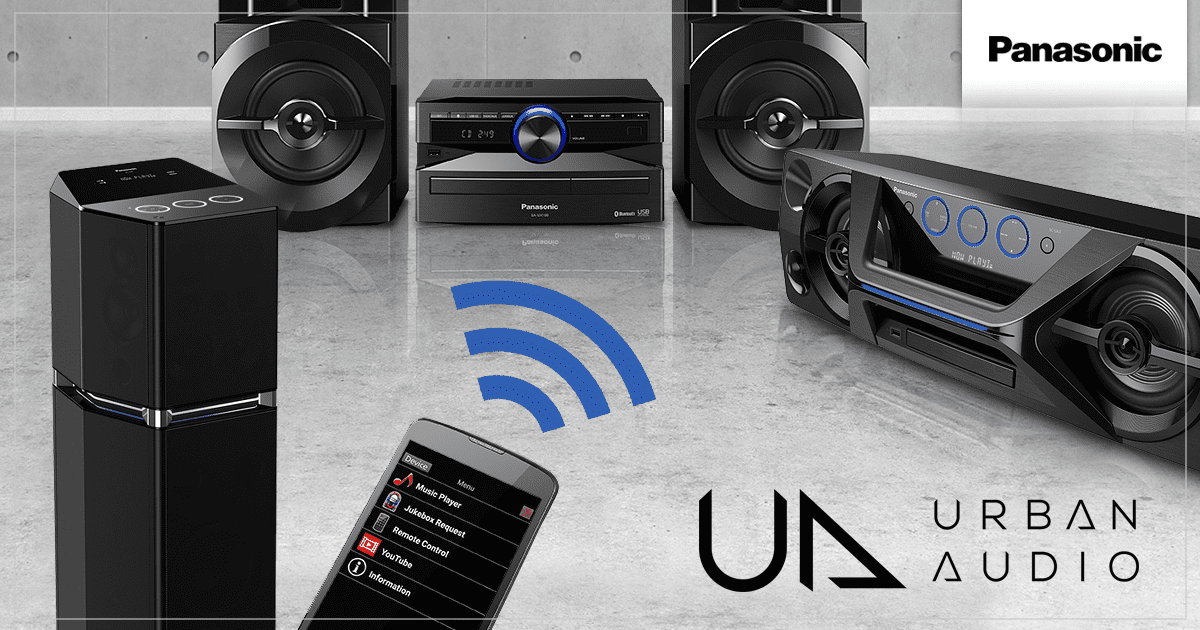 Panasonic has introduced three models in a new range of Urban Audio products which provide a stylish twist on the standard speakers and hi-fi systems and feature Bluetooth for easy music streaming. The UA7 is a freestanding one-box wireless speaker with a distinctive hexagonal design that packs a ground-shaking 1,700W of power output, making it perfect for parties and home entertainment. The UA3 hi-fi boasts a powerful amplifier, producing expansive sound in a stylish compact body designed for benchtops or shelves. The system lets you play music from a variety of sources, including Bluetooth, USB, CD and radio. The UX100 is a compact hi-fi that delivers strong bass and clear room-filling sound. Its luxe design looks great in any room, while Bluetooth and DJ Jukebox features make it the life of every party.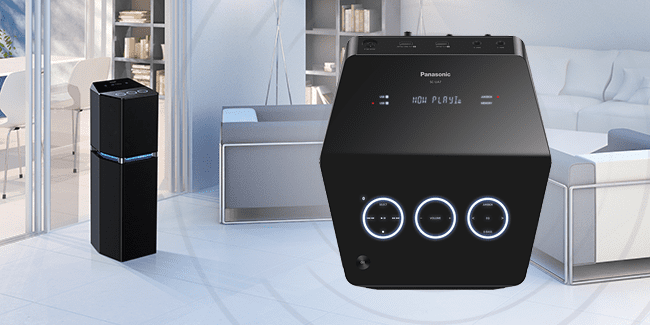 The UA7 combines its unique design with phenomenal power and performance, all in a single box. Whether you're enjoying an action-packed movie or it's your turn to select a dancefloor-filler on the UA7's sleek touch display, the robust bass can turn a good audio experience into an unforgettable one.
The UA7's 1,700W of power is complemented by a unique Airquake Bass configuration that can be physically felt when near to the speaker. Four small ports pull sound forward from the dual super woofers, preventing air from escaping to create an extremely powerful sound.
In addition to great bass performance, the UA7's midrange woofers and tweeters are positioned across three sides of the box for a 180-degree sound range that fills every corner of a room. In total, the all-in-one speaker boasts 10 separate speaker units – two 16cm super woofers, four 8cm midrange woofers and four 6cm tweeters.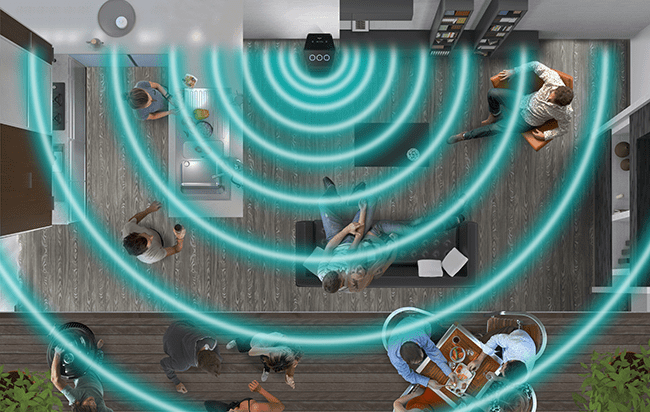 The UA7 also offers simple operation and a range of playback options. Bluetooth functionality means you can stream all your favourite tunes directly from a mobile device, while the Panasonic Max Juke app allows you to compile playlists and perform operations such as volume, play, pause and EQ settings.
The system also includes two USB ports for music sharing and playback, as well as enough internal memory to store around 1,000 songs. What's more, if you want to use the speakers for home entertainment, an optical input ensures simple connectivity with a TV.
READ MORE: Introducing Panasonic's UA7 multidirectional smart speaker.
SC-UA7 Wireless Speaker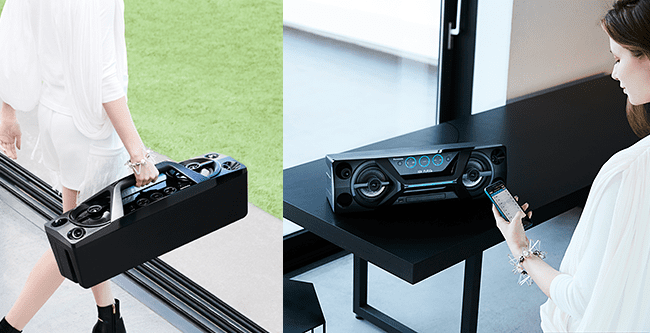 The feature-packed UA3 delivers 300W in a sleek, compact design, complete with a handle so it's easy to move it from room to room.
The all-in-one design of the UA3 provides dynamic sound and multimedia capabilities with Bluetooth connectivity and a USB port for linking to audio from a smartphone, tablet or other device, allowing the user to be in complete control. The versatile system also offers a CD player, FM radio and 'Jukebox Request' functionality so the music never has to stop.
Outward and forward-facing tweeters are found on both the left and right sides, whereas the angle of the four tweeters and Aerodynamic Port (on the left and right), are aligned to offer better sound so that the UA3 delivers music equally over a wider area compared to conventional models.
The UA3's compact horizontal design has a matte finish on the sides, creating a beautiful contrast with the hairline edge of the upper section. The central buttons are backlit and the line running along the distinctively-designed handle is also illuminated. These blue lights break up the black surface, adding to the urban design feel.
SC-UA3 Mini Hi-Fi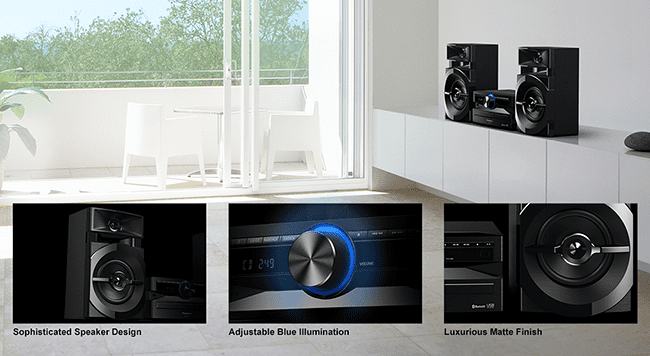 The UX100 makes a stylish addition to any home with its premium, compact design enhanced by a matte black finish with gloss accents and an adjustable illumination feature.
Wireless Audio with Bluetooth is incorporated so you can stream your favourite tunes to the UX100 from your smartphone or tablet. The DJ Jukebox plays songs from a USB device with Mix Play mode, and with Panasonic's original MAX Juke App, users can operate playlists and play requests to add even more fun to parties.
With 300W output power, the newly-designed speaker achieves bass sound with plenty of punch and well-balanced sound overall. The speaker units use a 13cm woofer and 5cm tweeter that are optimised for its 2-way system. The front surface of the woofer unit is enlarged, and the front aperture of the tweeter is shaped to emit a wider, more expansive sound.
SC-UX100 Mini Hi-Fi