Ever wished you could check out a tourist spot before leaving home?  Melbourne unveils the Remote Control Tourist, an initiative from Tourism Victoria.  The first of its kind, this Virtual Tourist will explore and experience Melbourne in real time.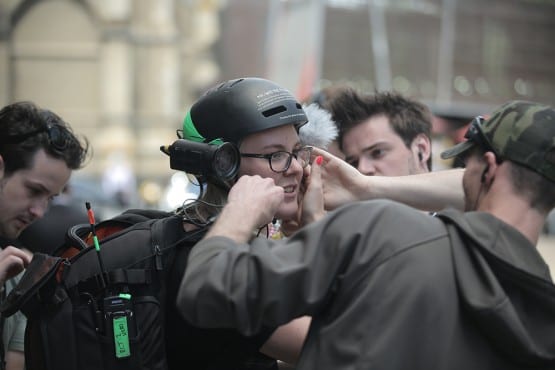 Using the low cost Panasonic AG-HCK10G HD POVCAMS fixed to a helmet, along with microphones, GPS and clever mobile streaming technology, the Tourists will travel to interesting places and meet the people of Melbourne.  The public decide their adventures through via remotecontroltourist.com between 9-13 October.
"This world-first campaign is all about giving people new reasons to come and experience the latest and greatest our city has to offer, by introducing it to them virtually first.  We want to spark curiosity and encourage people to tap into their sense of discovery.  We're expecting this concept to resonate with new and regular visitors to Melbourne," said Ms Louise Asher, Minister for Tourism and Major Events.
See, hear and virtually taste your way around Melbourne through this Panasonic POVCAM.  Be inspired by the experience.  Try this sleek, pocket-sized design camera yourself.  You'll be impressed by its endless point-of-view applications and you'll know exactly why this camera has been chosen for the Melbourne Remote Control Tourist campaign