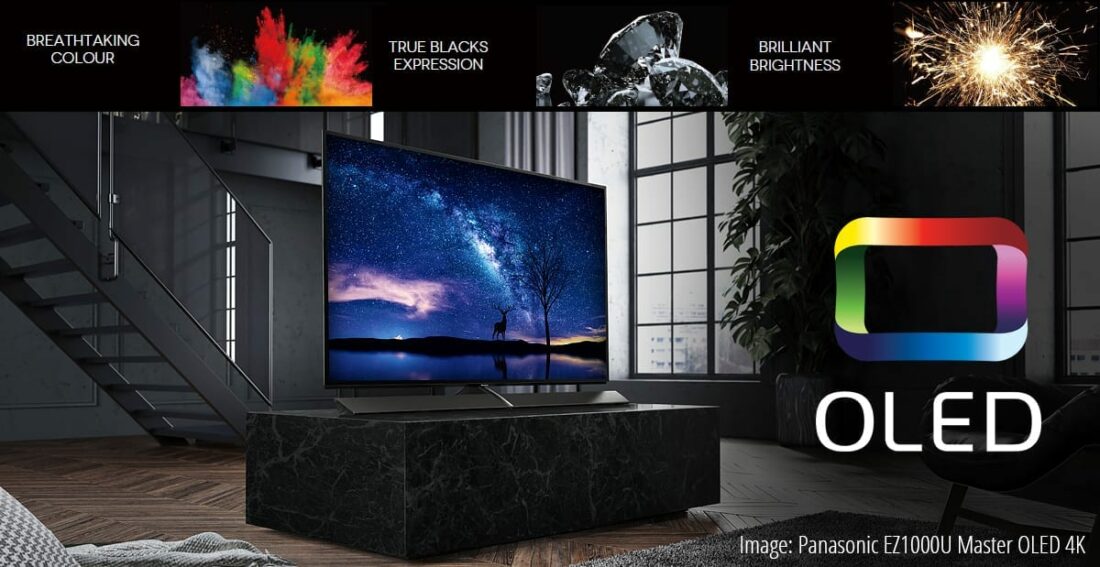 By combining the stunning contrast and colour of OLED technology with professional-grade processing, Panasonic has delivered its most accurate and detailed television picture ever. In fact, Panasonic OLED TVs even boast picture tuning by renowned Hollywood professionals, with the flagship EZ1000 (77 inches and 65 inches) carrying additional colour features so advanced that it's being used by filmmakers as a 'master monitor' when creating content for home viewing. For the first time you can actually watch film and television content on the screen used to create it – and you can't get more accurate than that!
Product Guru | Panasonic EZ1000 Series TV
The next-generation Panasonic EZ1000 Master OLED 4K Pro HDR TVs showcases the very best of our visual and audio technology advances. With this series, we've perfected extraordinary picture quality by driving the OLED panel with professional-grade processing technologies and our Absolute Black Filter. We've even perfected extraordinary sound, giving our EZ1000 Series an epic sound blade, tuned by Technics.
READ MORE: Extraordinary Panasonic OLED TVs
Product Guru | Panasonic OLED TV Advantages
For industry experts and film enthusiasts alike, OLED TV screens represent the ultimate in picture quality. With its unique ability to have each and every pixel produce its own light and colour, OLED panels are able to produce industry-leading contrast due to the incredibly rich production of blacks. What's more, OLED technology allows for thinner panels and offer superior refresh rates and contrast than plasma or LCD.
READ MORE
Get the low-down on OLED TV technology
What is OLED Technology?
Product Guru | Panasonic 4K Pro HDR
Panasonic 4K Pro HDR TV panels have been supercharged with technology that represents the pinnacle of image processing expertise. At its heart are three key capabilities; the HCX2 (Hollywood Cinema Experience 2) Processor; 4K Hexa Chroma Drive Pro; and Hollywood Tuning. With their pro-grade specifications, Panasonic EZ1000 Master OLED 4K Pro HDR TVs have even been approved for use in post-production colour-grading sessions on blockbuster feature films and high-end television episodics!
READ MORE: Panasonic OLED TV goes to work in Hollywood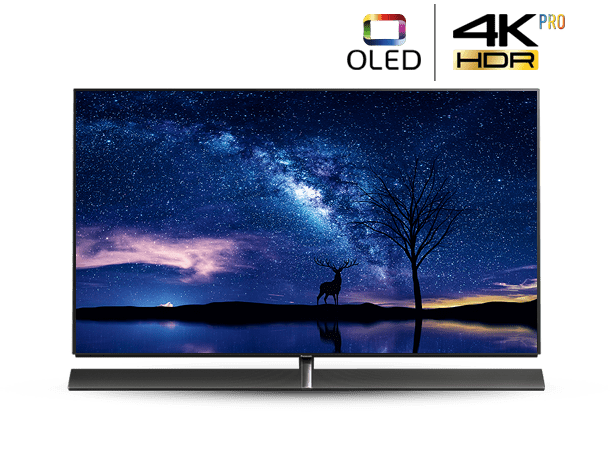 Panasonic Master OLED
EZ1000 Series TVs
• 4K Pro HDR
• Master OLED Panel
• HCX2 Processor
• Hollywood Lab Tuning
• Multi HDR Support
• Quad-Core Pro
• Absolute Black Filter
• Dynamic Blade Speaker
• Smart TV Networking
• Netflix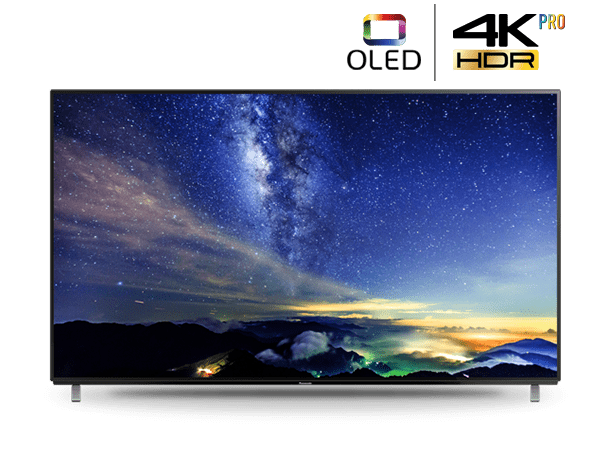 Panasonic OLED
EZ950 Series TVs
• 4K Pro HDR
• OLED Panel
• HCX2 Processor
• Hollywood Lab Tuning
• Multi HDR Support
• Quad-Core Pro
• Smart TV Networking
• Netflix
Panasonic OLED 4K Ultra HD TV Range