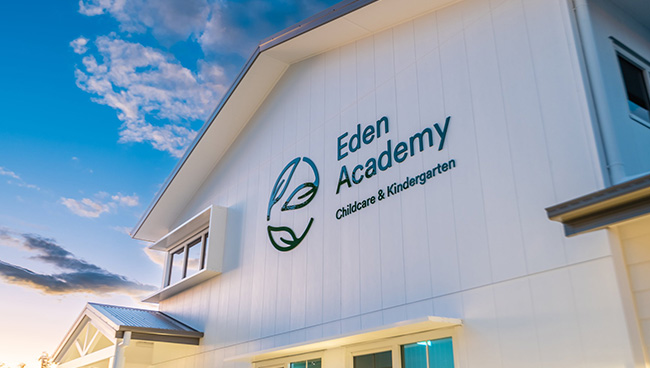 Ensuring the health and safety of their little ones remains a top priority for every Australian parent, but with the high potential for harmful bacteria and viruses to be transmitted within early learning environments, ensuring their wellbeing can be difficult.
With this in mind, Eden Academy recently partnered with Panasonic to integrate its unique nanoe™X air purification technology in its new Loganlea early learning centre in Queensland. The partnership positions Eden Academy at the forefront of effective air purification to support the wellbeing of its children, parents, and staff, actively creating a cleaner and fresher environment for its community to thrive.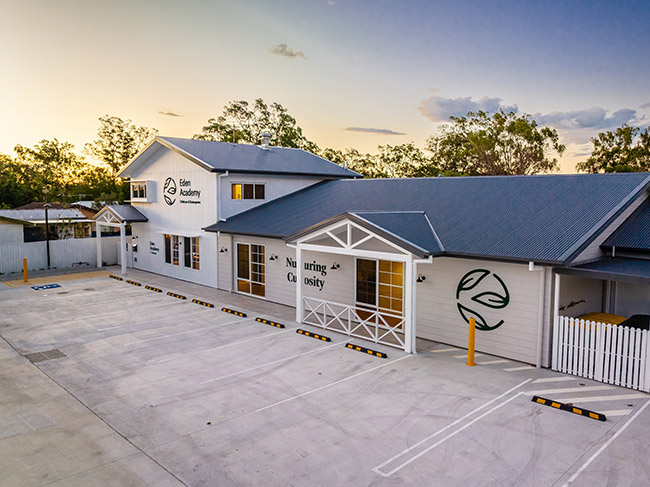 Alfa Air and Electrical installed 45 Panasonic ceiling cassettes at Eden Academy's location in Loganlea, with the early learning centre now equipped with the brand's revolutionary nanoe™X technology, which actively cleans the air and surfaces within a room. Operating 24 hours a day, nanoe™X uses OH radicals encapsulated in water to inhibit micro-organisms – including 99 per cent of bacteria and viruses – as well as inhibiting mould, allergens and pollen, and reducing odours.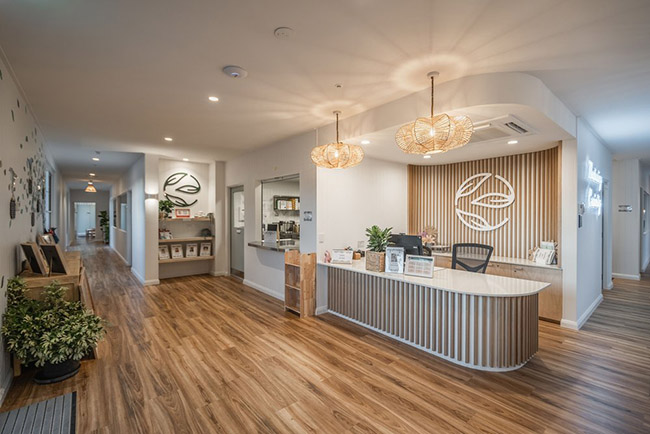 Jordan Purvis, Managing Director of Alfa Air and Electrical, said they were pleased to deliver greater confidence to their customer, who can all enjoy a breath of true fresh air every time they are on site. "Even before the Loganlea centre was opened, Eden Academy were focused on ensuring the early learning environment they created was as safe as possible for their staff and their community of young children. Through the planning process and discussions, they recognised early on that Panasonic's ceiling cassette air conditioning systems, with nanoe™X air purification technology, would be the best fit and deliver the greatest benefit," said Mr Purvis.

"Knowing Panasonic's nanoe™X air purification technology is active all the time, even when the cooling or heating system is not in operation, provides comfort and assurance that Eden Academy have a clean and safe early learning environment."
With flexibility and convenience also front of mind, Eden Academy has adopted Panasonic's innovative Comfort Cloud App to control its entire ducted air conditioning and purification system. The smart app delivers seamless control of airflow direction, fan speed, room temperature, and the ability to switch between specific heating or cooling modes from anywhere.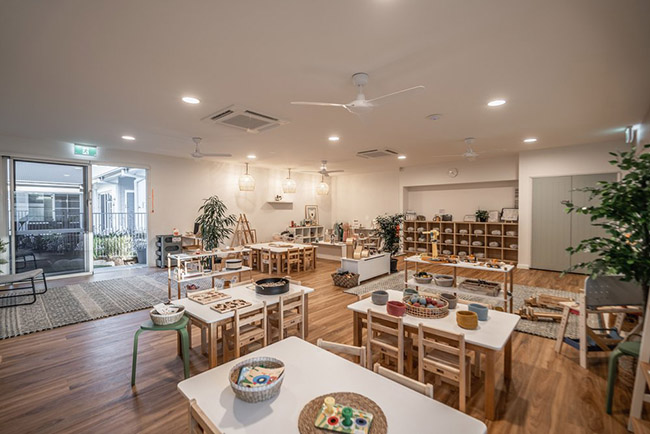 To avoid disruption and inconvenience, the Comfort Cloud App also displays error code notifications, allowing Eden Academy to quickly and easily check if any faults have occurred within its units.
"Maintaining a consistent and constant temperature in our early learning environment is incredibly important. Not only does the Comfort Cloud App offer greater control for each room across their centre, whether they want to turn on the heating, cooling or solely the air purification feature, it is as easy as one click," said Mr Purvis.

Michael Tate, Trade Marketing Manager HVAC Group at Panasonic said: "It is no surprise that young children can transmit harmful bacteria and viruses, whether that be in an indoor learning environment or in the playground. Subsequently, prioritising health and wellbeing as they return to indoor environments is critical. We were proud to work with Eden Academy to introduce our revolutionary nanoe™X technology in its centre and ultimately deliver greater peace of mind for both parents and staff."

"Drawing on our years of experience and knowhow in air conditioning and purification, we're equally pleased to offer Eden Academy a smarter and more convenient way to control its air conditioning system anytime, anywhere," said Mr Tate.
Panasonic's nanoe™X technology is available now in a broad range of air conditioning products to suit both residential and commercial applications, as well as a standalone retrofit solution. For more information or to request a quote, visit: https://www.panasonic.com/au/nanoe/