Working in Australia's toughest environments doesn't have to mean leaving your tablet at home without access to emails, the web and important documents you may need. With the launch of the FZ-A1 Panasonic Toughpad, a fully rugged and security integrated Android™ tablet, you can enjoy access anywhere and at any time, making it perfect for a diverse range of Australian field workers and business users.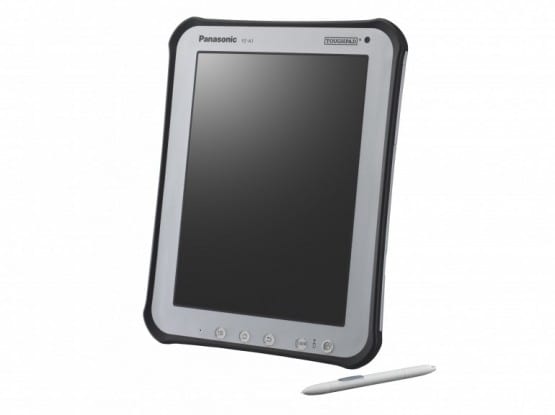 The robust fully rugged design means it can withstand 1.2 metre drops and is sealed against dust and water spills. An anti-glare low-reflection screen and high brightness LCD can be viewed in even harsh lighting conditions. A security processor in the chip offers peace of mind by protecting against hacking, while satellite-based GPS and the option of embedded 3G mobile broadband ensure you'll always be connected wherever your work takes you. A long-life battery that operates for around 10 hours gives you the power you need when you're away from an electricity source.
From construction to field sales, emergency services or the public sector, working in extreme environments provides a range of challenges that the FZ-A1 Panasonic Toughpad tackles head on, allowing you to get the job done every time.
Find out more about the FZ-A1 Panasonic Toughpad here.