We welcome Full HD camcorders to the Panasonic lineup that are perfect for capturing memorable family moments. The HC-W580M, HC-V380 and the HC-V180 all offer fantastic value for money and a range of features designed to expand the creativity of your home movies.
Shoot alternate scenes at the same time with Twin Camera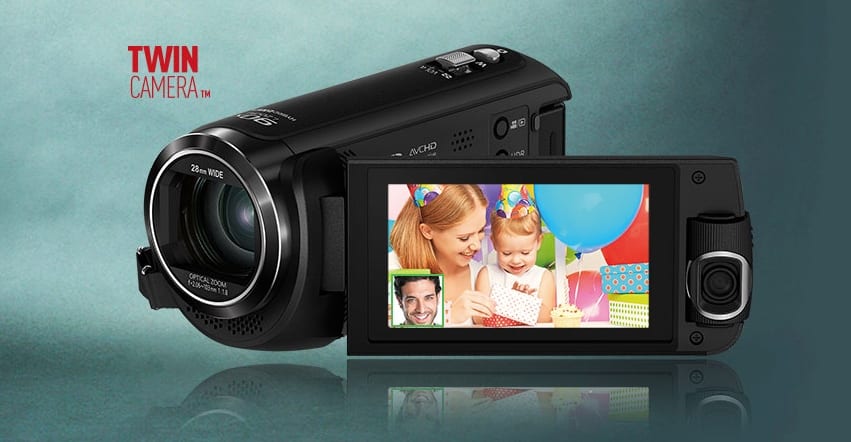 HC-W580M
The Twin Camera feature with a pan/tilt sub-camera on the edge of the LCD monitor allows simultaneous recording of images from two different angles. Also provided is a narration mode that emphasises the camera user's voice in recording and a backup function that simultaneously records images without the sub-window, giving great flexibility to the user.
Simultaneously record different scenes with Wireless Multi Camera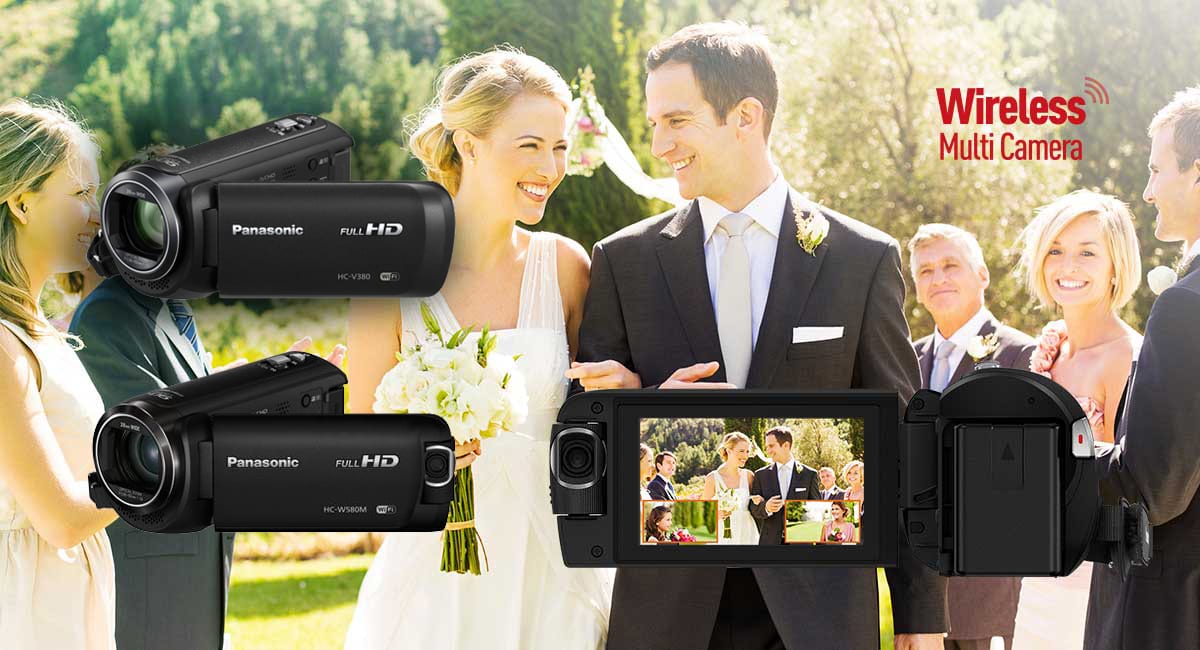 HC-W580M and HC-V380
Wireless Multi Camera allows you connects to as many as three smartphones and records up to two sub-window images, so you can shoot from a variety of angles and viewpoints to add interest and impact that simply is not possible with a single-camera view. It opens up a range of shooting possibilities from capturing different angles of a performance, to allowing the family member shooting the scene to become part of the story.
Record blur and tilt-free images with 5-Axis Level Shot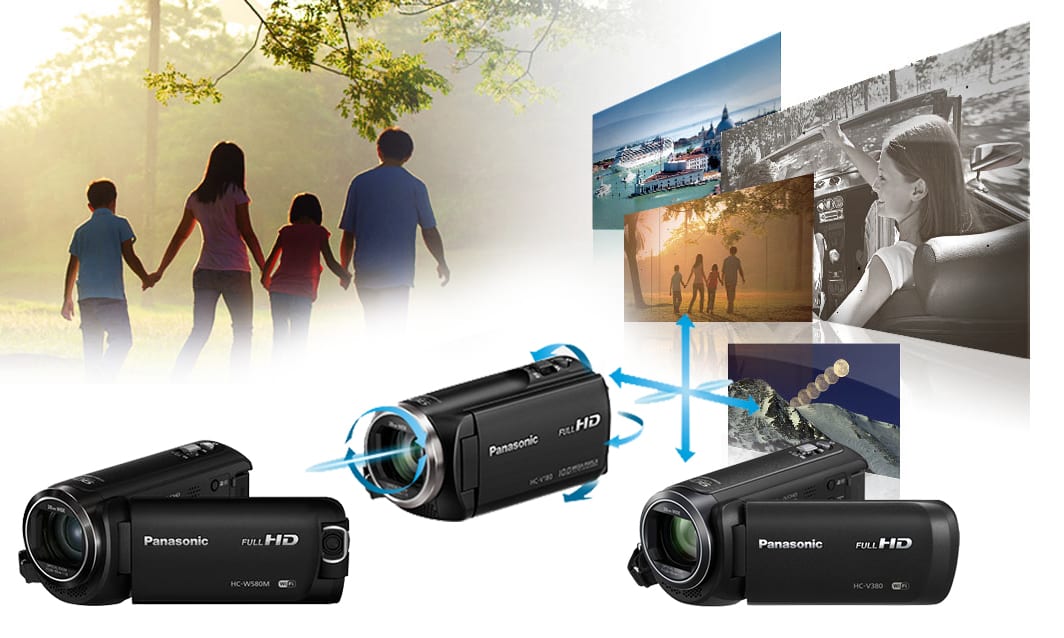 HC-W580M, HC-V380 and HC-V180
5-Axis Level Shot ensures level, vibration free camcorder shooting, so those once in a lifetime opportunities are stable and sharp by automatically detecting tilting and levelling the image. The HYBRID O.I.S.+ (Optical Image Stabiliser) uses five-axis correction to thoroughly suppress blurring, whether you're shooting wide-angle or powerful zoom shots, making it possible to capture crisp, clear images in almost every shooting situation.
Versatile zoom and wide-angle gets more in the picture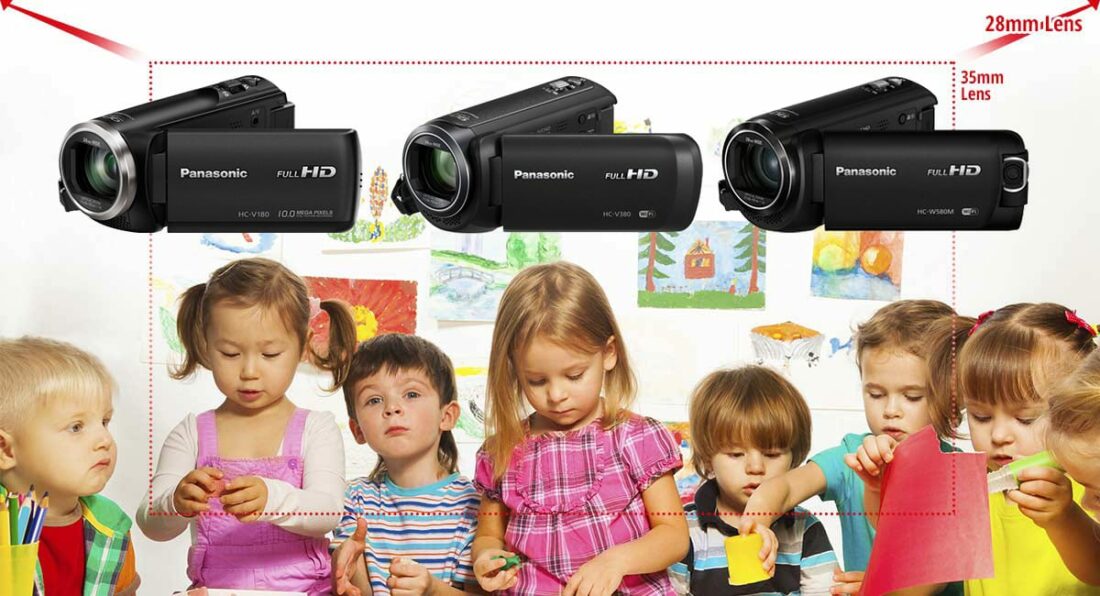 HC-W580M, HC-V380 and HC-V180
Our Full HD camcorders boast a remarkable 50x optical zoom and 90x Intelligent Zoom, allowing you to get closer to the action from sports to scenery. Wide-angle capabilities also allow let you get more people and more of the background in the frame for truly cinematic results. This is handy when you want to take a group photo in a small room, or fit your subjects in even when you are shooting from up close.
Baby Monitor capabilities with built-in Wi-Fi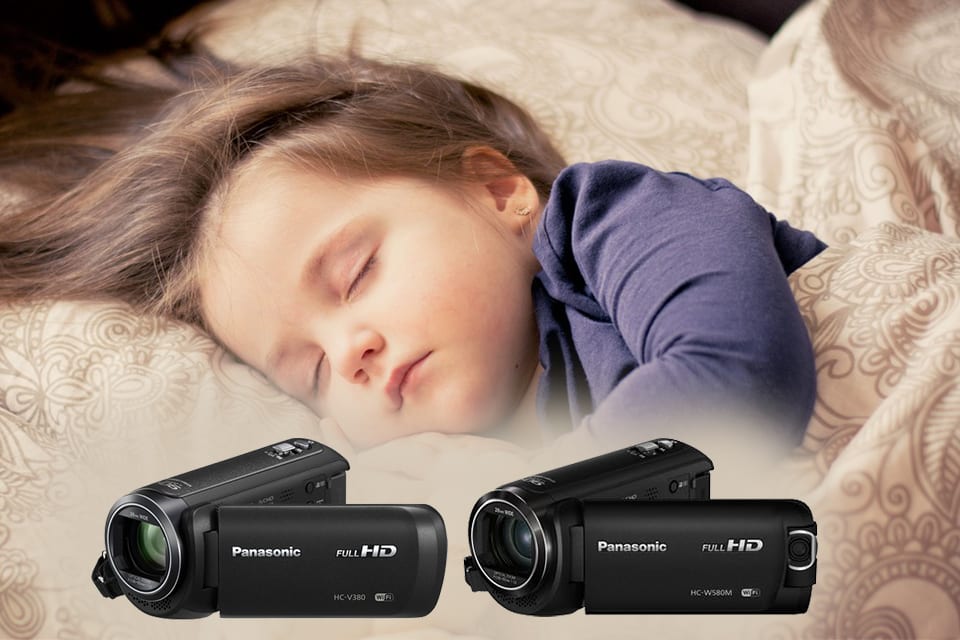 HC-W580M and HC-V380
These camcorders include the Baby Monitor feature, allowing you to check on a sleeping baby in another room with the camcorder connected to your home network. You can call out to the baby using your smartphone or have a notification sent to your smartphone when your baby's crying voice or another sound is detected.
Explore the HC-V180
Explore HC-V380
Explore the HC-W580M