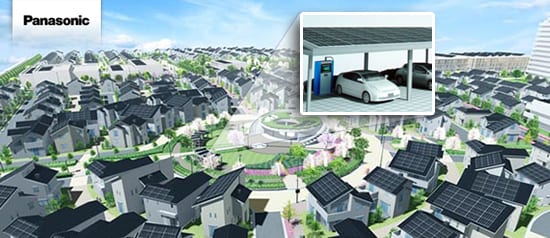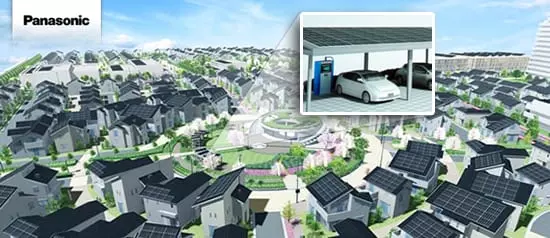 Ever seen those promotional films from the 50s where they enthusiastically proclaimed to be "building the house of tomorrow, today"? Well, here's the thing: we actually are building the house of tomorrow, today. In fact, we're building 1000 of them!
In another step to realise our aim of a world with virtually zero CO2 emissions, Panasonic is setting up the 'Fujisawa Sustainable Smart Town' (SST) as a pilot project – an entire town about 50 kilometres west of Tokyo that produces, saves and manages its energy self-sufficiently and in an environmentally friendly way.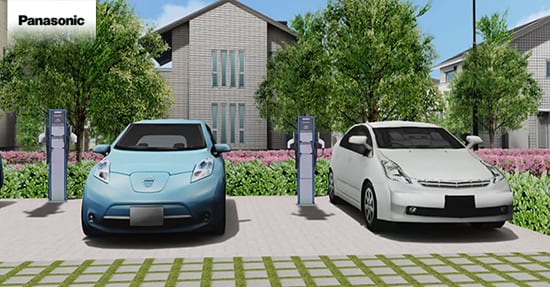 In the 1,000 households, the full range of Panasonic's energy solutions will be utilised, such as our mercury-free LED lighting, smart air conditioning systems, efficient Solar Modules (HIT) and Fuel Cell Systems (ENE FARM). This network of efficient technology will be easily managed in each home by using a Smart Energy Gateway (SEG). The portal doesn't just show the consumption of gas, water and electricity, but also indicates any potential for saving. Meanwhile, all the household appliances are connected via a computer system, while televisions or computer monitors serve as the display and control centre.
Of course, these efficient technologies will be applied throughout the township, with the Smart City harnessing wind, light, warmth, water to sustain the public buildings and social institutions of the intelligent city. The aim is also to meet the different needs of residents, society and the economy, both in the near and distant future.
'Fujisawa Sustainable Smart Town' (SST) opens in March 2014, and the plan is for it to be fully inhabited by 2018 – Panasonic's 100th anniversary.