We've taken the Japanese art of making exceptionally sharp, strong swords and applied that ancient craft to developing the extraordinary razor blades that go into our range of electric shavers.
Hammering and forging makes our blades stronger and more durable.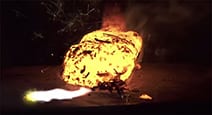 Heating and tempering makes the blades harder yet more flexible.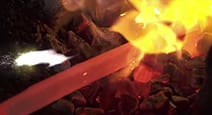 Sharpening and polishing the blades gives them the perfect edge.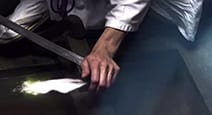 YouTube - Panasonic Japanese Blade Technology
A few of our favourite electric shavers
We've picked out a few of our favourite cordless wet/dry shavers that showcase the best of this blade technology, so you can take your morning shave from ho-hum to one where the finest blades provide the closest shave (or groom your facial hair to a perfect outline, if beards and moustaches are your thing). Oh and just a little hint: Father's Day is coming up and they would be terrific gifts!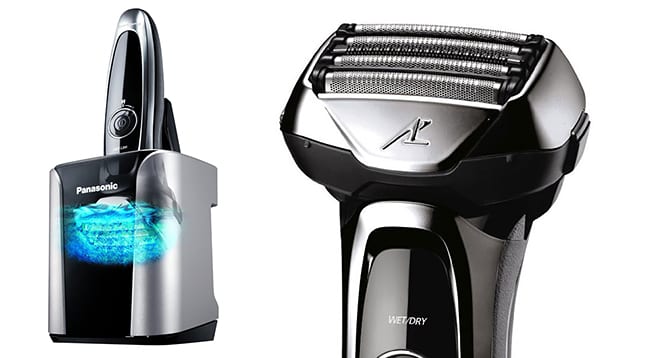 This flagship 5-blade ES-LV95-S841 model is the Cadillac of electric shavers. Central to its ability to offer a superior shave is a sensor that determines differences in beard density at different locations, and power is controlled to provide powerful cutting where your beard is heavy and soft cutting where it is thin. An incredibly fast 14,000cpm direct linear motor drive also ensures there is no loss of power and no whiskers are missed, even when shaving heavy beards.
100% waterproof operation
Automatic cleaning and charging system
Nano-polished inner blades
Face-hugging multi flexible head
Visit the ES-LV95-S841 webpage.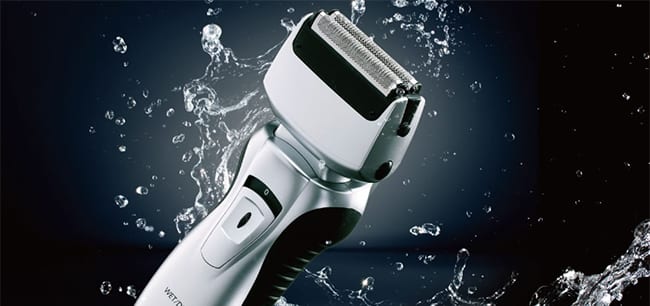 A flexible pivoting head provides a gentle shave, while floating blades shave close to the skin for maximum smoothness. The ES-RW30 also features a pop-up trimmer to groom moustaches and sideburns and an ergonomic design that offers easy handling with a smart grip fitting.
Unique 'three foil' hole design
100% waterproof operation
Up to 7 shaves each charge