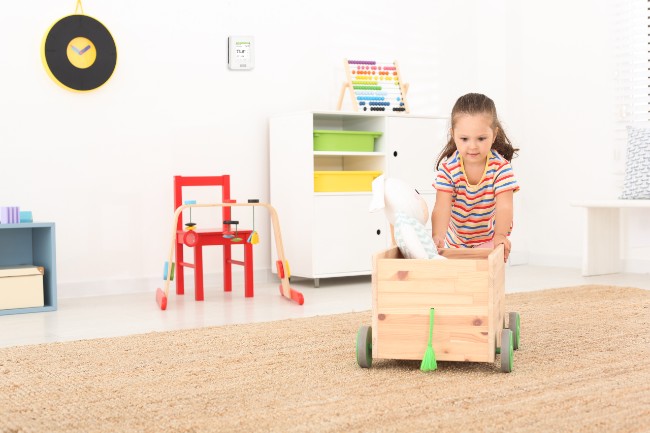 Time spent indoors is now the new normal for Australian children in the post-pandemic world. In the last two years, they have either adapted to learning from home or gone back to classroom settings based on federal and state governments' protective measures for COVID-19. It is only natural that children bring germs, bacteria, and other pollutants into the learning environment due to their curious and adventurous natures. As more Australians understand and appreciate the importance of air quality, it is no longer optional, but imperative, to build a learning environment that promotes healthiness, safety and comfort at all times.
Revolutionary nanoe™ X Technology
Panasonic's Air Conditioning solutions focus on delivering comfort and hygiene to protect kids in a wide range of indoor settings – such as the home or classroom. Panasonic's revolutionary nanoe™ X air purifying technology actively cleans the air and surfaces within a classroom, home office or study, creating a fresher and healthier learning environment by using water molecules filled with OH radicals to inhibit up to 99 per cent of bacteria, viruses, mould, pollen, and other allergens while also reducing odours.
24-Hour Air Purification
Panasonic's inbuilt Odour Control feature helps neutralise odours, while sterilising all surfaces to ensure children are protected from bacteria and contaminants, and can work even when the cooling or heating function of the unit is not switched on. With 24-hour air purification capabilities, Panasonic's nanoe™ X technology also supports kids who are more susceptible to airborne contagions such as pollen, dust, and pet dander. This is more important than ever as up to one in nine Australians suffer from asthma, according to the National Asthma Council Australia.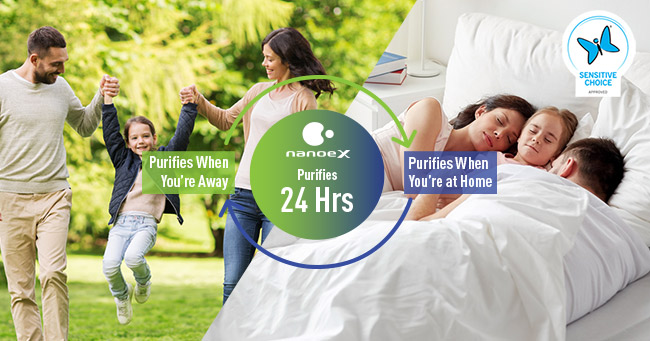 Greater Flexibility and Connectivity
A noticeable purchasing trend for air conditioning and purification in 2022 is a preference for innovative technologies that protect occupants while presenting greater flexibility and connectivity. Panasonic's Air Conditioning solutions integrate the Schneider Electric CO2 Room Monitoring Controller which actively scans the level of carbon dioxide (CO2) in an area, making it easy to know when the indoor air quality in a classroom or bedroom is less than optimal. This feature safeguards occupants from potential health risks and is especially important for younger children who are often more susceptible to airborne contagions, ensuring they are protected and comfortable when they are active during the day or asleep at night.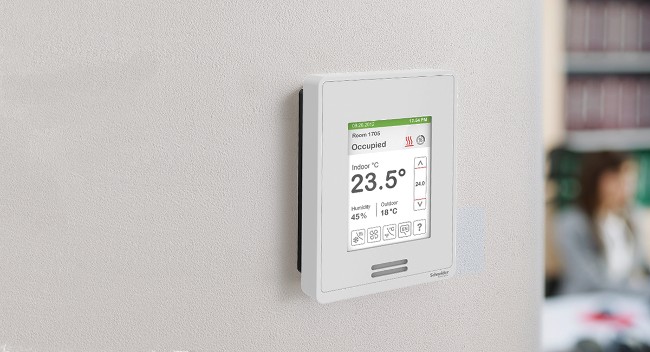 Customisable Controller
The Schneider Electric CO2 Room Monitoring Controller has an in-built LCD Touchscreen which can be customised through its five selectable screen colours and multiple fascia options. It is also able to communicate in 22 languages and allows users to choose between Celsius and Fahrenheit, depending on personal preferences. Two temperature sensors are included with the Controller for optimal adjustments to be made manually or via a wireless connection accessory.
Contact Panasonic Air Conditioning
These latest Air Conditioning solutions by Panasonic prove the company's efforts in keeping Australian children comfortable and safeguarding them from external airborne risks, wherever they are learning. For further information, please visit aircon.panasonic.com.au.