Lumix Life winners announced and to be featured in 'Focus on Australia, released in November
We're delighted to have selected the winners of our 'Lumix Life: Focus On Australia' competition. All 100 winning images will now be published in 'Focus on Australia' alongside those of professional photographers such as Ken Duncan, Peter Eastway and Leo Meier in a book showcasing the best of Australian life, released in November. Here are two of the winning images from Michael Taylor and Michael Woltschenko and you can view all the winning images here
Light & Shadow by Michael Taylor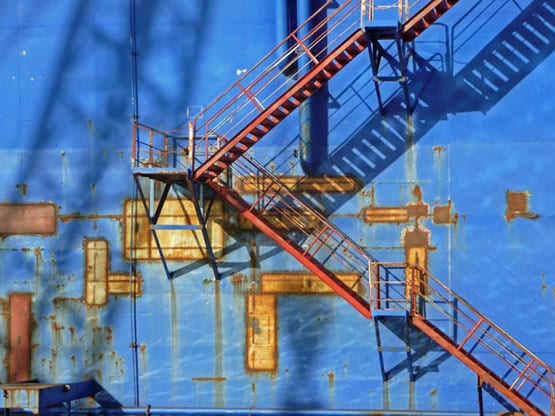 "Forgacs dry-dock in Newcastle is bathed in late afternoon sun. I worry about other twilights – people build their apartments and marinas next to a working port, and then complain about the noise and dust! "
Location: Newcastle, NSW
Taken with a LUMIX DMC-TZ3 (Exposure: 1/320 sec, aperture F F4.7, ISO: 100)
Heron Island by Michael Woltschenko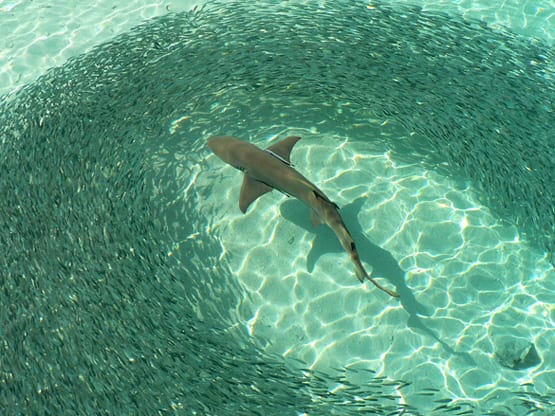 "Captured this image off the Heron Island jetty whilst on an school excursion with our Year 11 Marine Studies students. I was expecting the large school of pilchards to scatter when the one & half metre lemon shark approached but they just parted to let it through. A freak shot! The students loved it! "
Location: Heron Island, Capricornia Island group, Great Barrier Reef, QLD
Taken with a LUMIX DMC-FZ5 (Exposure 1/500 sec, aperture: F F6.3, ISO: 100)
Over the last three months we have had over 7,000 submissions by amateur LUMIX photographers, using a variety of Panasonic LUMIX cameras and capturing every inch of Australia – from the underwater beauty of Turquoise Bay in Western Australia and the peaceful Douglas River in Tasmania, to the Kosciusko mountain ranges.
"We have been completely stunned by both the number and quality of images that have been submitted over the past three months – all entrants were going head to head with the Lumix Life Pro Shooters and have really shone, making it extremely difficult to choose the winners! We have seen images caught in the clear waters of Jervis Bay on the waterproof FT Series to Western Australian sunrises captured with the GF1. It is clear from the images submitted that, whether you are using a compact camera or interchangeable lens model, you can really push the creative limits and get truly inspirational results from any LUMIX."
Ken Duncan, Pro Shooter and member of Lumix Life Judging Panel
'Focus on Australia,' goes on sale in November, and will include vibrant representations of some truly "Australian" identities, capturing the diversity of our country.
"We are excited that readers will soon be able to flick through the book and get a real sense of the magic and diversity of this country, and the unique perspectives our LUMIX Life photographers have captured – their take on Australia. In the meantime, we hope people will check out the winning entries on the website and be inspired by the incredible talent that is out there – and at just how easy it is to take amazing photos with LUMIX. With so many outstanding images in the running, it was always going to be an extremely tough decision and we truly appreciate the time and effort that every entrant put into entering the competition. We are also particularly grateful to our Lumix Life Pro Shooters, who have trekked from mountain to sea armed with their LUMIX in search of that perfect shot that captures Australia, and come back with some breathtaking results."
Matt Mannall, Panasonic Australia Marketing Communications Manager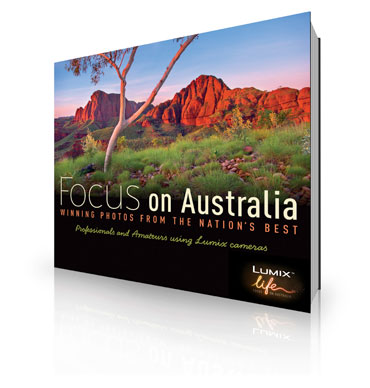 'LUMIX Life – Focus on Australia' is released in November, Proceeds from the book will be used to help fund 'Walk a While', an indigenous arts educational program which gives indigenous youth access to training and technology in the areas of photography, film and music. Lumix Life Focus on Australia will be available throughout the country in bookstores and selected camera outlets from November 1st 2010.