In our latest LUMIX video, Scott Mellish, Panasonic Business Manager for G Series Australia, uses the LUMIX GM5 to introduce our fantastic new line-up of LUMIX GM lenses.
Have you met the world's smallest DSLM camera with a Live Viewfinder?
The GM5 delivers seriously good image quality and it's compatible with ALL micro four thirds lenses – with more than 50 available, that's a whole lotta lens action.
It gets even better with this powerful miniature lens kit.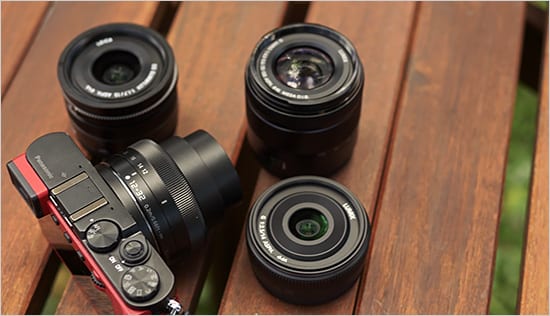 Made specifically for the GM series, this miniature kit lets you put a standard zoom lens, a medium telephoto lens and a fast prime lens in a very small bag, or even your jacket pocket!
When you purchase a GM5, it will come with a 12-32mm standard zoom lens.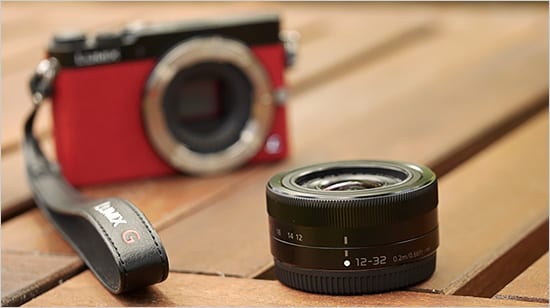 The H-FS12032E  has a compact and retractable design so it gets really small when you pop it out.
This baby will be your go-to lens for most of your shooting.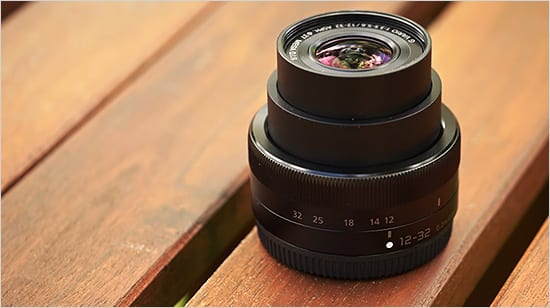 The H-FS12032E focal length goes from 12 to 32mm (which is 24 to 64mm in the old school speak). So it's a nice wide angle and great for capturing in buildings and streetscapes.
You'll also love the optional 35-100mm telephoto zoom lens.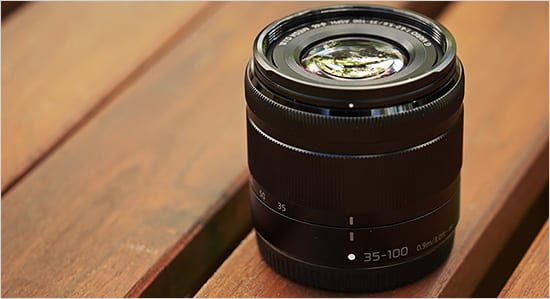 The  new  H-FS35100E is a 72-200mm in the old speak. This lens is great for isolating subjects in the distance or for getting in some portrait-style shots.
And you'll definitely want to pick up the 15mm F1.7 LEICA 'Fast Prime' lens.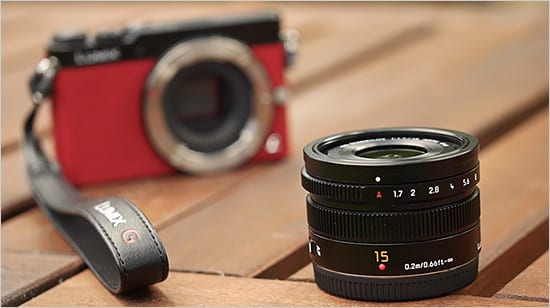 The H-X015E 15mm (30mm equiv.) lens is fairly wide angle and great for a lot of variety with your shots, good for street photography, good for capturing buildings and architecture.
The ultra-small 14mm single focal length lens will round out your collection.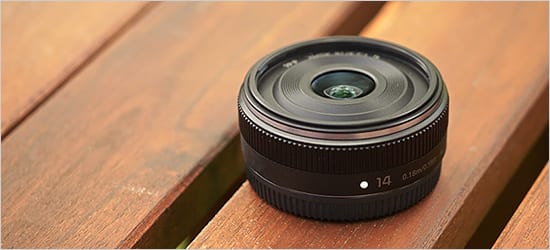 The  H-H014AE 14mm lens, the smallest in the LUMIX line-up, has quite a wide angle and because it is F2.5, when the light starts to drop off the lens still delivers.
Fours lenses in the line-up make a great system within a system.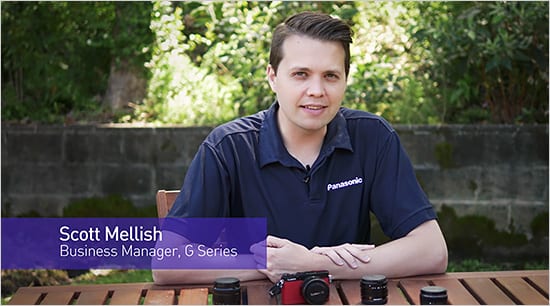 Panasonic's specially designed lenses offer all the conveniences of a much bigger system camera in a tiny package that doesn't compromise on image quality.
Watch the full video
Products featured in this article
– LUMIX DMC-GM5 with H-FS12032E (LUMIX G VARIO 12-32mm / F3.5-5.6 ASPH. / MEGA O.I.S.)
– H-X015E | LEICA DG SUMMILUX 15mm / F1.7 ASPH. (available in black and silver)
–  H-H014AE | LUMIX G 14mm / F2.5 ASPH. (available in black and silver)
– H-FS35100E | LUMIX G VARIO 35-100mm / F4.0-5.6 ASPH. / MEGA O.I.S. (available in black and silver)
Comparison chart
Click on the image to download the LUMIX G Micro Four-Thirds Lens System comparison chart (PDF 981 KB).