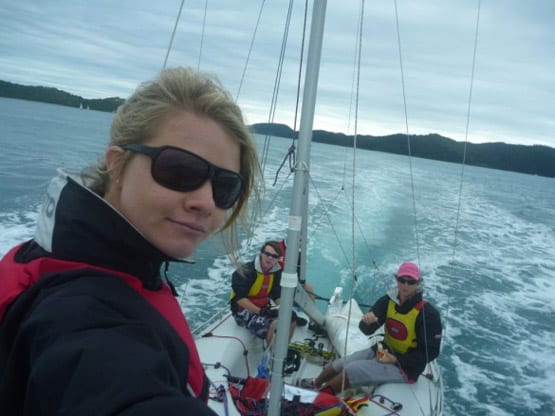 Yesterday was the last day of SB3 racing where we finally had a good result finishing third in the final race of the week. We improved every day and just as we were starting to do well, we ran out of days. But it was great fun.
So today Mike, Sean and I (Matt stayed back to study!) headed out on four-time Sydney to Hobart line honours winner Wild Oats XI to sail against the super yachts.
The crew were a great bunch and Wild Oats is in totally another league to Pink Lady and anything I'm used to! Planing along at 17knots under kite between the islands in the Whitsundays isn't something to complain about and it was a great way to finish my week off.
Thanks again to the team at Pansonic Lumix for the great support. Everyone enjoyed the week on Hamilton Island and we hope to do it all again next year!
Jess