GUEST POST
Written by Barbe | Fashionista in Suburbia
Sunday is time to spend an hour or so dedicated to ME-TIME. I do my nails, hide in a bedroom with a mag or a book, play with some make up and look after my skin.
I was sent two Panasonic Facial Cleansing Devices and I incorporated the Panasonic Micro-Foam Facial Cleanser and the Panasonic Nourishing Ionic Facial Cleanser and Toner into my weekly facial routine last Sunday.
Have a cuppa or a glass of wine (depending what time it is where you are!) while watching the YouTube clip I filmed of my routine, but I will also list a step by step instruction below.
At Home Facial with Panasonic Facial Cleansers
We are all too much in a rush during the week to give the skin the TLC it needs, and that is sometimes apparent in the break outs that occur in the weekend. So here is my routine, boosting my existing products, amplifying the benefits and improving efficacy by using modern technology!
Step 1
First Cleanse with Cleansing Oil and Panasonic Micro Foam Facial Cleanser
I always double cleanse – once to remove the makeup and following with a cleanse to properly cleanse the skin. For my first cleanse I use a cleansing oil and the Micro-foam Facial Cleanser's Warm Make Up Removal Plate to soften make up for easy removal. There are 2 temperature settings and it switches off automatically in 3 minutes, after which I removed the cleanser and make up with a face cloth and water.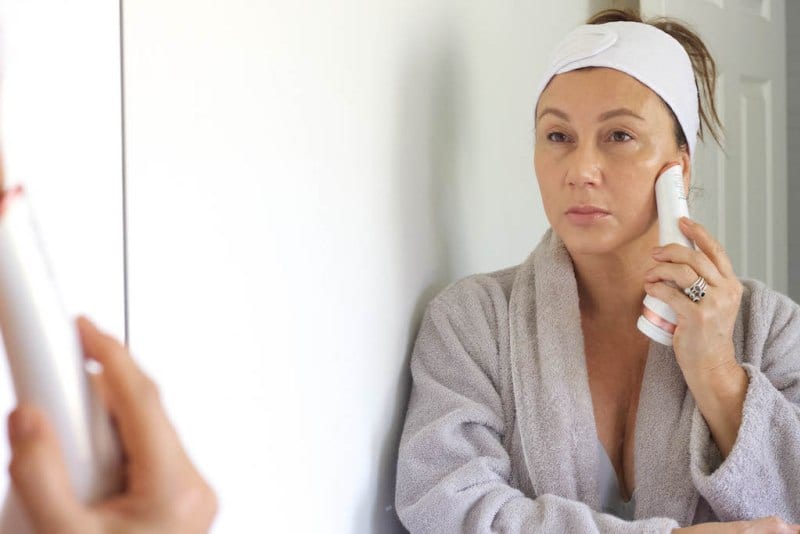 Step 2
Second Deep Cleanse with Foaming Cleanser and Panasonic Micro Foam Facial Cleanser
I like to use a foaming cleanser for that next level squeaky clean feeling. The Micro Foam Facial Cleanser comes with a soft brush attachment and a roller massage attachment. I poured a little cleanser into the special compartment (the same amount you normally would use) and the protective lid acts as a measuring guide to pour water in the middle of the head. I used the soft brush attachment because my skin is a little sensitive at the moment, but I still wanted a gentle exfoliant. The brush is soft but efficient enough to remove any residual make up, which is apparent in the colour foam it produced! I used it for 30 seconds on each area of the face and washed it off with plenty of water and a facecloth.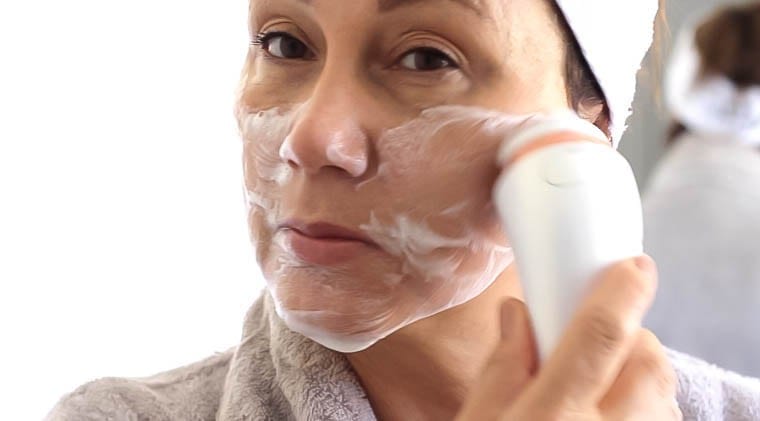 Step 3
Last Cleanse with Micellar and Panasonic Nourishing Ionic Facial Cleanser and Toner
I wouldn't normally cleanse three times but this is no ordinary cleanse. The Panasonic Nourishing Ionic Facial Cleanser and Toner uses an alternating current of positive and negative ions with gentle heat and apparently removes more impurities from the skin and pores, not unlike a magnet! I used Micellar water and a cotton pad placed securely over the triangle head and just glide over the skin. If you want to see how much still came off my skin you will have to watch the video! I cleansed for one minute. Alternatively, you could use your hydrating toner in the same way to prep for the rest of your routine!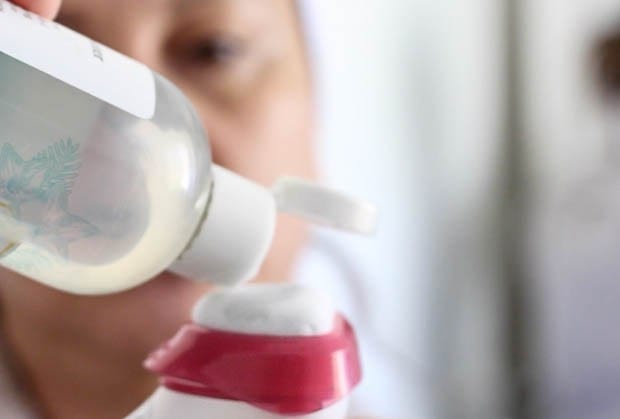 Step 4
Infusing Vitamin C with the Panasonic Nourishing Ionic Facial Cleanser and Toner
This clever device can switch to currents with negative ions to more or less push product into the skin.  You get more bang out of your buck with your everyday products making them work more efficiently! I used a Vitamin C paste directly on the skin, selected the Brightening function and glided the triangle head directly over the skin for a total of 1 minute. This will also work with a mask or a serum for brighter skin!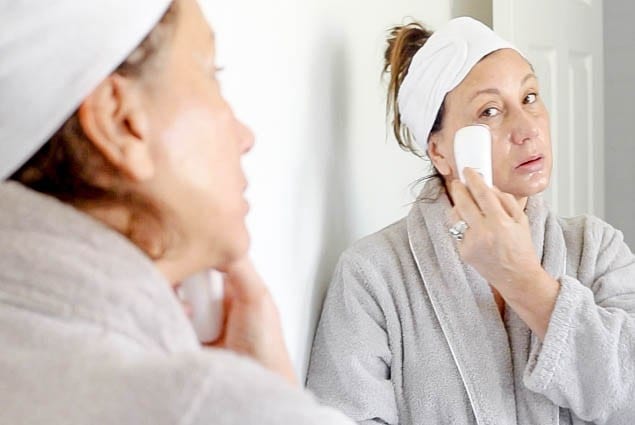 Step 5
Sheet Mask with the Panasonic Nourishing Ionic Facial Cleanser and Toner.
I love myself a sheet mask and I have to admit I may use one more often than once a week. The Ionic Facial Cleanser and Toner improves the benefits of a sheet mask by infusing the ingredients deeper into the skin. I used the moisturising setting and glide directly over the mask with the triangle head for three minutes. I do believe you could use a moisturising cream mask as well on this setting because these do not set.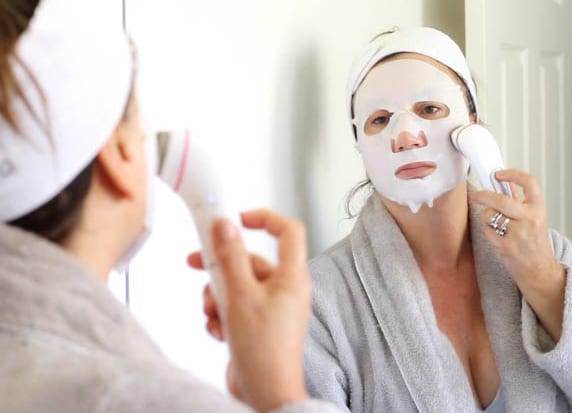 This was the last step in my routine, because my skin was beautiful and hydrated. There was no need for a moisturiser, but as a final step you could add moisturiser applied with the massage function with the benefit of improved blood flow to the skin and fluid drainage.
My Thoughts :
The Panasonic Micro Foam Facial Cleanser comes in a box with a Roller Massage Attachment, Brush attachment, Pore focus brush, Stand and a Measuring Cup and more attachments are available for separate purchase. The warm make up removal is great, it seems to just melt the makeup off! I really like how you can add cleanser to the device and get a deep but gentle clean.  Cleaning up is a breeze – the device and attachments just rinse off under water, and then drain on the stand supplied.
The Nourishing Ionic Facial Cleanser and Toner is a pretty hi tech and versatile device, and I am looking forward to making it an integral part of my skin care routine. Those clever Ions make my own products work harder for me, you have to love that! I am a (lapsed) beauty therapist by trade, and we were taught facial massage was the most beneficial treatment – for blood flow and drainage, and using the massage function definitely works the same way. I really like this little device for an at home facial.
Both Panasonic Facial Cleansers are rechargeable and cordless and are very simple to use.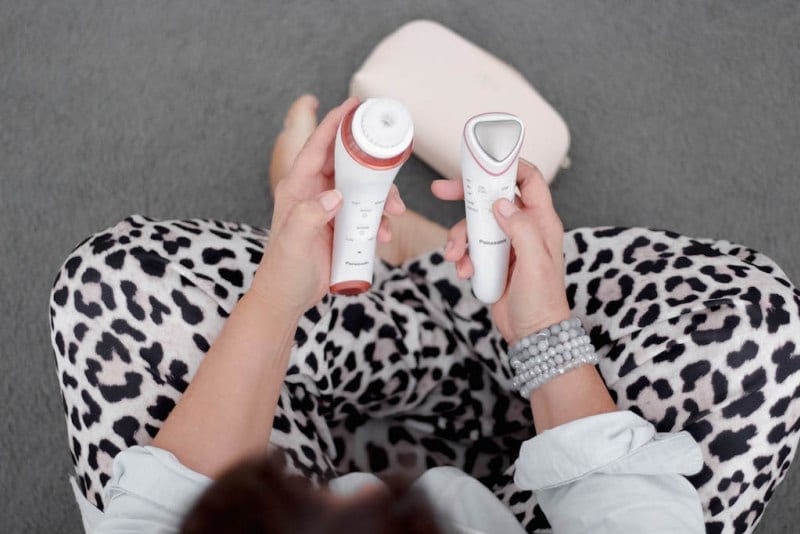 In closing : I enjoy the ritual of an at home facial and it is something that has always been in my routine – it is good for skin health and wellbeing.  Improving the efficacy of my own, favourite products is a huge benefit and I will definitely continue using these devices.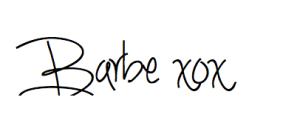 Barbe | Fashionista in Suburbia
Instagram | Facebook | Website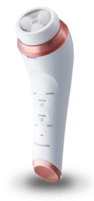 Micro-Foam Facial Cleanser
EH-SC65
• Cleanse Skin & Purify Pores
• Automatic Micro-Foam Action
• Luxurious Soft Facial Brush
• Pore-Targeting Silicone Brush
• Gentle Heat Makeup Removal
• Relaxing Massage Roller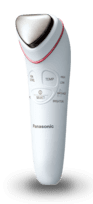 Ionic Facial Cleanser & Toner
EH-ST63
• Cleanse, Tone & Soften Skin
• Ionic Enhanced Moisturising
• Ionic Impurity Extraction
• Vitamin C Brightening Infusion
• Warm Gentle Massage Mode
• Ergonomic Triangle Head