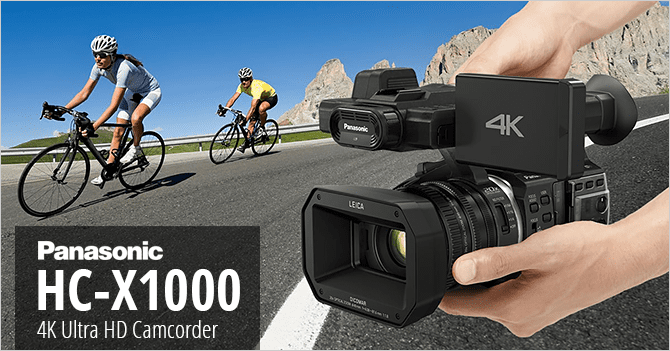 With our new HC-X1000 4K camcorder, we've expanded our 4K digital imaging line-up in a very exciting manner. The X1000 offers semi-pro features inside a small, handheld body while still offering the professional look of a more complex shoulder mount broadcast model.
Featuring a LEICA Dicomar lens alongside a new sensor, and Crystal Engine Pro 4K, the X1000 produces stunning, lifelike images in Ultra HD 4K resolution. Ideal for shooting high quality documentaries and events, the X1000 records in 4K (3840 x 2160) and Cinema 4K (4096 x 2160) formats which produce smoothly flowing 60p/50p images.
The superb 4K recording capabilities offered by the X1000 also provides a lot more flexibility in the editing suite. 4K allows you to crop your composition and choose the perfect frame, as well as zoom 200 per cent while maintaining HD quality; turn stationary footage into panning shots; tilt and level the footage; or easily stabilise your film.
"This new camcorder is aimed at the professional and high-end enthusiast market, and allows users to take advantage of the superior detail and lifelike images that 4K offers, as well as other benefits. For example, for those still working in Full HD, shooting in 4K means that you can crop, create new shots and even stabilise your footage while still maintaining Full HD resolution." – Samantha Dawson, Product Manager, Camcorders, Panasonic Australia
Panasonic and the total 4K solution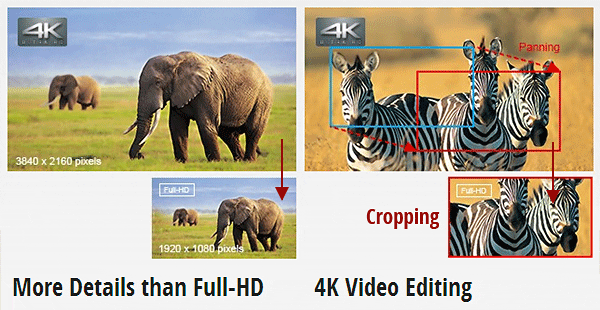 The HC-X1000 camcorder expands Panasonic's growing lineup of 4K solutions, which includes the LUMIX GH4 and the LUMIX FZ1000 cameras, VIERA Life +Screen 4K TVs, the BT-4LH310E 4K broadcast monitor, the Varicam35 4K Digital Cinematography camera, and the Gold Series 'SDUC' cards, which are compatible with UHS Speed Class 3 for 4K video recording.
In stores late October 2014.