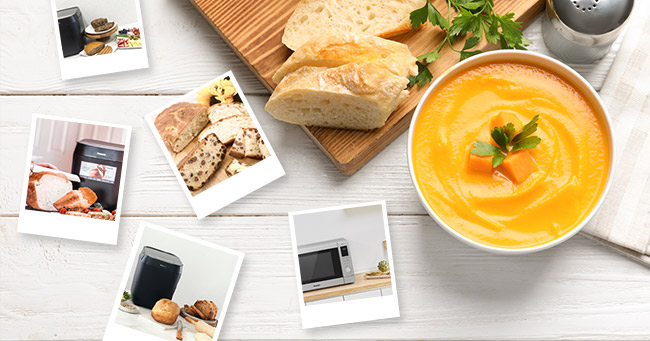 Find out how Panasonic's hard-crust bread maker has food bloggers curating delectable treats for entertainers. You also have the opportunity to test our innovative new combi microwave for Australian families and report back to us with honest feedback.
WATCH VIDEO
How to Cook Easy Apple Crumble Bread | Recipes by
Carina x Panasonic
Chef Carina puts our new Hard-Crust Bread Maker to the test to create this heavenly apple-crumble inspired recipe. Warning: once you cut into this bread, you won't be able to stop at one slice!  Perfect for breakfast or brunch, drizzled with caramel sauce, and so easy and simple to make.
Recipes by Carina x Panasonic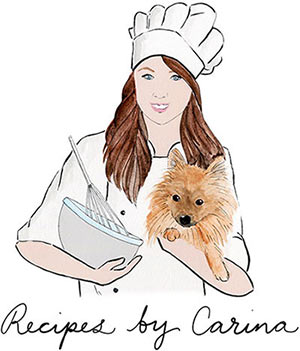 Carina is a professionally trained Chef, amateur food photographer, and a lover of creating videos! Food, cooking, and baking is her passion, time spent in the kitchen is her favourite thing to do. Carina loves creating recipes just as much as making old classics, and we love collaborating with her to make delish Panasonic bread maker recipes.
READ MORE
Easy apple crumble bread with Recipes by Carina
ENTER NOW
Review & Keep a Panasonic NN-CD87KS Combi Microwave Valued at $769!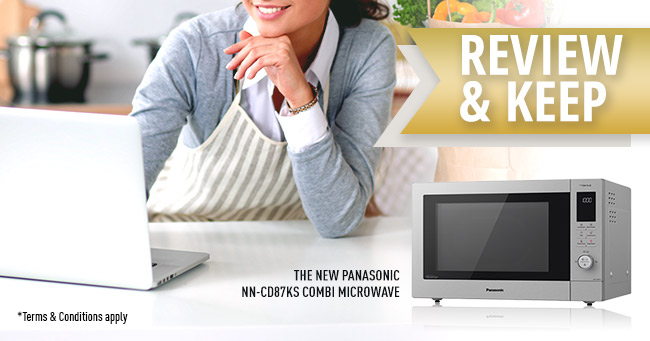 We're looking for keen cooks who want to test (and keep!) our new 34L convection, grill and combination microwave and review with honest feedback.
Two lucky people will have the opportunity to tell us all about their experience with convenient features like the Genius Sensor, one-push reheating technology and pre-programmed junior menu, and then keep the NN-CD87KS in their kitchen to continue enjoying the benefits of this intelligent and space-saving appliance.
Does this sound like a delicious job you can handle? Tell us in 25 words or less why you would be the perfect microwave reviewer. We'll pick the best two answers to receive the NN-CD87KS!
ENTER NOW
NN-CD87KS
Introducing the NN-CD87KS Convection, Grill,
& Combination Microwave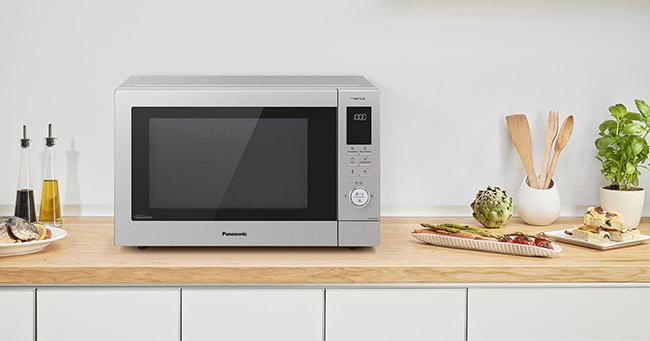 Our brand new 34L NN-CD87KS Inverter Combi Microwave Oven boasts a slimline, family friendly design with the Genius Sensor, one-push reheating and a pre-programmed junior menu. Set to make cooking convenient and healthy, our latest microwave is the perfect addition to modern Aussie kitchens.
Stylish & Intelligent Space-Saving Design
The NN-CD87KS is available in stylish stainless steel and features an intelligent design to reduce bulk and create room for a spacious 36cm turntable while taking up less space on the kitchen bench. This gives you the freedom to use larger plates and utensils and cook festive dishes such as a whole chicken in one go.
Genius Sensor for Perfect Cooking & Heating
The specialised Genius Sensor monitors humidity levels to achieve optimal heating and cooking results without the guesswork. It also includes a 'One-Push Reheating' button, which instructs the Genius Sensor to calculate the appropriate reheating time required automatically with absolute ease.
Fresh & Nutritious Meals with Inverter Tech
The NN-CD87KS model features Panasonic's Inverter Microwave technology, which controls power precisely to cook food gently and evenly, resulting in nutrients being preserved. Whether you are heating baby food, poaching eggs, baking cakes or defrosting steaks, you can evenly and efficiently heat and defrost even the most sensitive foods in record time.
Convenient Pre-Programmed Menu Options
Panasonic's Junior Menu feature – a convenient, pre-programmed automatic menu with seven options for children, ensures even the fussiest eaters can still enjoy healthy delights. Pre-programmed options include puréed fruits and vegetables, pasta bake, vegetable fries and more.
NN-CD87KS
BREAD RECIPES
Delicious Delights by the Ultimate Foodies:
Are You 'Bready' for This?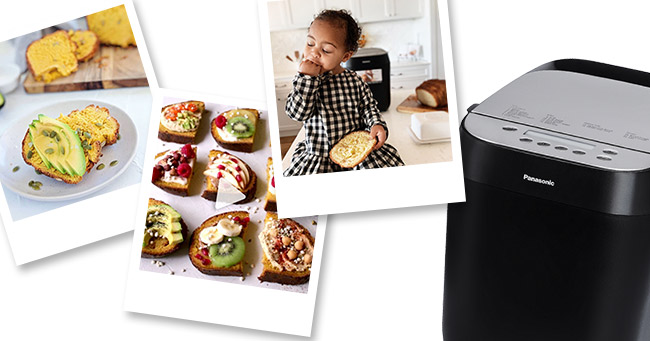 To celebrate the launch of our ZP2000 Hard-Crust Bread Maker, we collaborated with eight creative food bloggers around Australia. These culinary goddesses with over 650k social media followers combined, tested, reviewed and created a variety of savory and sweet bread recipes using our dream machine. The verdict? Our bread maker was a fave and nabbed a huge tick of approval! The influencers shared beautifully curated photographs and videos of their recipes, showing how to use our bread maker. If you really are bready for this, check out some of the highlights below!
Who's up for some vegan brioche fresh toast 😃🍞?! I haven't had brioche since I turned vegan. However, I got Panasonic Australia's Hard-Crust breadmaker which made it a breeze to make brioche at home🤗! To simplify things, I stuck with ingredients I already had in my pantry. We love having breakfasty meals like this at any time of the day haha. Check out bit.ly/2YIPtfS for more info on the breadmaker. I've popped the recipe below (lucky you, the recipe is exclusive to my Facebook page, so enjoy 😉) xoVEGAN BRIOCHE FRENCH TOASTBrioche2 1/2 tsp quick yeast3 cups (400g) plain or spelt flour1/2 cup (125mL) plant-based milk, such as almond, soy or coconut1/4 cup (80mL) maple syrup1/4 cup (70mL) olive oil + extra for brushing2 tbsp apple cider vinegar1 tsp vanilla extract1/2 tsp saltFrench Toast Mixture1 cup (250mL) plant-based milk, such as almond, soy or coconut2 tbsp ground flax or chia seeds1 tsp ground cinnamon1 tsp vanilla extractPinch of black salt (optional)1. To prepare the bread: Add the ingredients to the Panasonic Hard-Crust Breadmaker in the order listed above. Select the 'brioche function' (number 12). The breadmaker will rest, mix, rise and bake the ingredients.2.Optional: During the rising stage, carefully remove the brioche from the breadmaker. Remove the kneading blade from the bowl. Brush the bowl with oil and replace the brioche. Brush the top of the brioche with oil and return it to the breadmer to rise and bake.3. When the bread is ready, remove it from the breadmaker and let it cool. Use a serrated knife to cut slices out of the bread.4. To make the french toast: Add all of the mixture ingredients to a shallow bowl and mix until combined. Dip each slice of bread into the mixture and set aside.5. Heat a saucepan to medium-high and brush with oil. Fry each side of the battered toast for 3 minutes or until golden brown.6. Serve the french toast with ice cream, maple syrup or as desired. Enjoy!#hardcrustisamust #ad

Posted by Rainbow Nourishments on Wednesday, 31 July 2019
Panasonic ZP2000 Bread Maker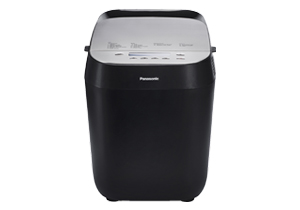 Hard Crust Technology
Oval-Shaped Baking Pan
Advanced Kneading Technique
Dual Sensor Cooking
Baker's Oven Structure
Gourmet Gluten-Free Menu
18 Auto Programs
Ultra Stylish Design
Panasonic CD87KS Combi Microwave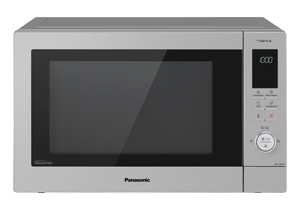 Convection, Grill & Combination
34L Capacity, 36cm Turntable
Space-Saving Slimline Design
Inverter Microwave Technology
Advanced Genius Sensor
One-Push Reheating & Cooking
Pre-Programmed Junior Menu
Stylish Stainless Steel Finishes