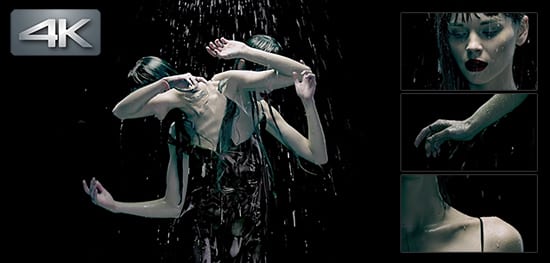 Dado Valentic, award-winning artist and Chief Colourist at My Therapy, talks about working with high-end fashion clients in 4K and the advantages of filming with the LUMIX GH4. The 4K image quality produced by our versatile photo/video hybrid interchangeable lens camera certainly impressed Valentic, both in video recording and still image capture.
Excerpt on 4K on fashion photography

"We started working in 4K around year 2012 and what has happened since is that we have been working more and more with fashion clients, simply because they do like the high quality and fidelity that we get out of the 4K resolution images," Valentic said.

"One thing that was very interesting or a trend that we are noticing is happening recently, is when photographers are taking advantage of high resolution 4K images that we are shooting in motion. So what we're able to do is take the motion files and out of them extract still images that are actually large enough to be used later in print. Actually, there is a whole range of Vogue covers and other high-end fashion magazine covers that have been already shot in that way."

Excerpt on working with the LUMIX GH4

"We were lucky enough to be given a prototype of one of the very early Panasonic GH4. We took into onto a set with us and we have filmed a fashion video with the photographer, Michael Furlonger. What we did is we created a beautiful looking brand video and everybody was so impressed with the look of the video itself. But also what we did at the end of the job, we went through the footage and out of there we extracted still images… The quality and what we were getting out of those little motion files that were captured by GH4 are absolutely stunning," Valentic said.
MORE
Watch Part 1 of Introducing 4K Video Advantages – A Revolution in Videography.