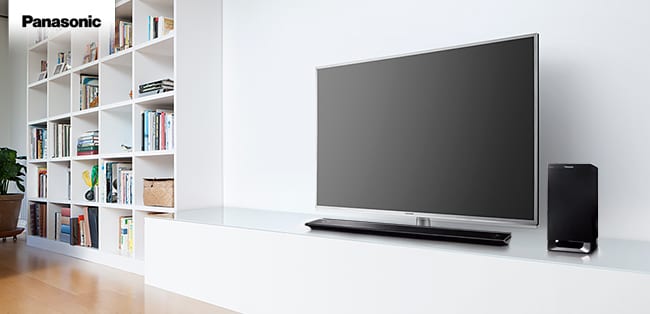 If you are looking for a richer bass sound to add extra 'oomph' to your TV speakers, adding external speakers is a great way to bring the cinema-style audio into your living room. Of course, not everyone has the space to install a complete home theatre system and some people simply prefer a more streamlined 'minimalist' design for their living space.
This is where soundbars come in, neatly bridging the gap between built-in TV speakers and multi-speaker home theatres. Panasonic offers wall-mountable soundbars that are perfect for those wanting the best sound quality in as small a footprint as possible, with the SC-HTB880 and SC-HTB680 soundbars delivering an all-encompassing surround sound effect with an impressive depth to recreate the cinema experience at home.
Delta Form Design delivers dynamic sound in a sleek body
The design of each model features a triangular cross section to create a slim and stylish body, with an inclined top panel that provides additional space for the installation of large speaker units. This Delta Form Design not only helps to deliver dynamic sound, but provides the systems with a sleek and attractive appearance to enhance room interiors.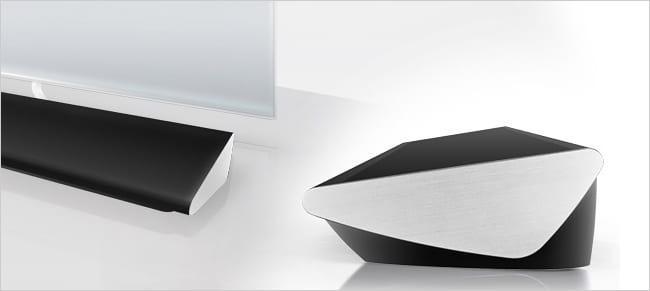 Smart networking couldn't be simpler with these soundbars
The SC-HTB880 and SC-HTB680 offer a revamped linkage function compatible with a TV, Blu-ray Disc or DVD player and smartphone. The Near Field Communication (NFC) function simplifies Bluetooth pairing with any NFC-compatible smartphone; you only need to wave your smartphone over the One-touch Connection mark to establish a connection, eliminating the need to navigate numerous screen settings.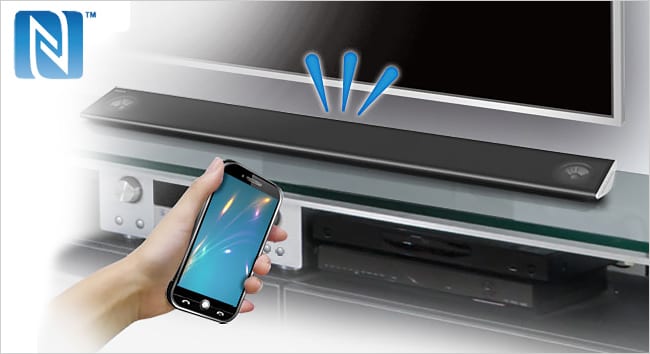 Our insider's favourite soundbar pick
We asked Daniel Isaac, Panasonic Australia's Product Marketing Analyst for Home Entertainment & Imaging, for his top pick for consumers looking to get maximum quality audio from a soundbar.
"It's hard to beat our flagship soundbar, the SC-HTB880. Coming in at a price point of under $989, the SC-HTB880 has an incredible wattage power of (550W RMS) and offers a brilliant combination of Bluetooth technology, NFC and 4K Passthrough," Daniel said.
"The 4K Passthrough technology is particularly valuable as it allows the 4K signal to be transmitted directly from a Blu-ray player, eliminating the need to route separate cables for video and audio."
Related pages
Panasonic's full range of Soundbar Audio Systems.
We expand our home audio range with stylish new music systems.