Featuring the latest HCX processors and supporting HDR10+ and Dolby Vision, Panasonic's new UB820 and UB420 4K Ultra HD Blu-ray players deliver a thrilling viewing experience. Ultra HD Premium certified, both new models are powered by powered by an HCX Processor, expertly developed and refined by specialists in the heart of Hollywood. Regardless of the type of content, the result is stunning home entertainment experience, just as the artists intended.
A powerful processor for stunning picture quality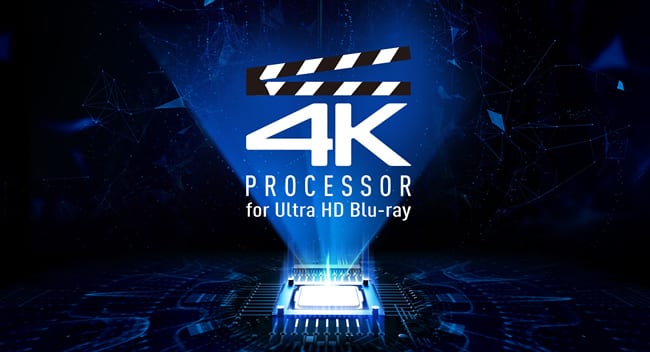 The 4K engine powering the line-up is Panasonic's proprietary HCX (Hollywood Cinema Experience) processor for Ultra HD Blu-ray. This has been improved by applying unique chroma and gradation processing to the video technologies which were developed at the Panasonic Hollywood Laboratory (PHL), the R&D facility for enhancing Blu-ray picture quality. Launched last year, the HCX Processor reproduces Ultra HD Blu-ray and internet-streamed 4K video images with stunningly precise colours and optimal brightness.
Taking HDR (High Dynamic Range) to the max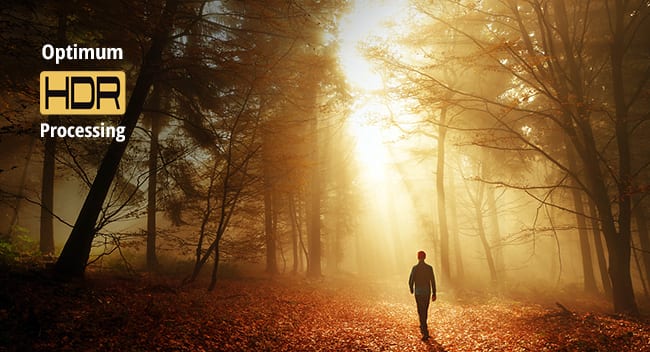 The UB820 and UB420 4K Ultra HD Blu-ray players support multiple HDR formats, such as HDR10, which is the standard HDR format for films, and UHD Blu-ray discs. They newly support HDR playback of HDR10+ dynamic metadata, the next-generation standard, and the premium UB820 model is compatible with Dolby Vison and Hybrid Log-Gamma. What's more, Panasonic's original image processing technologies achieve HDR images with higher definition. Tone mapping is used to adjust the brightness level of the content. And even HDR images from ordinary HDR10 and TV footage, which do not support special new formats like HDR10+ and Dolby Vision, provide optimal playback.
Designed for high-resolution audio production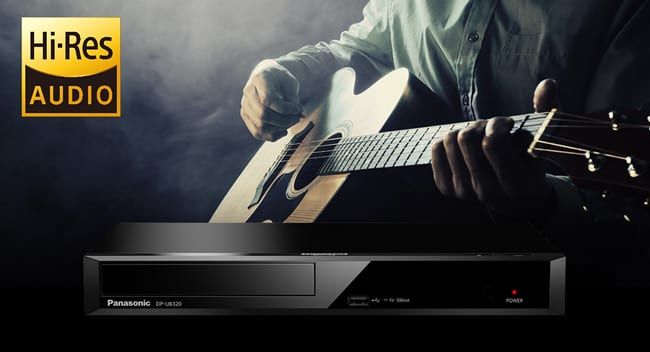 Both models provide excellent audio to match the viewing experience, switching off unnecessary circuits (like the HDMI or coaxial output) to reduce noise and enhance performance. In addition to conventional WAV/FLAC/MP3/AAC/WMA formats, DSD (5.6 MHz/2.8 MHz) and ALAC music files can be reproduced. Simply connect to a home audio system to enjoy music sources equivalent to studio master sound quality.
Stream exceptional 4K online video content
Demand for 4K content continues to expand, so naturally our 4K Ultra HD Blu-ray models support 4K VOD (Video on Demand) services to deliver an exceptional experience for discerning viewers who demand exceptional quality in picture and sound. The UB820 and UB420 also let you mirror content on your smartphone or tablet, and include built-in Wi-Fi, and access to a wide range of internet apps for easy streaming.
DP-UB820 4K Ultra HD Blu-ray player
DP-UB420 4K Ultra HD Blu-ray player