There are few things more relaxing than curling up on the couch and losing yourself in an amazing movie or TV show. Now you don't even have to leave home to choose your favourite movies because BigPond Movies and Quickflix are now available on selected Panasonic Blu-ray models through our VIERA Connect platform.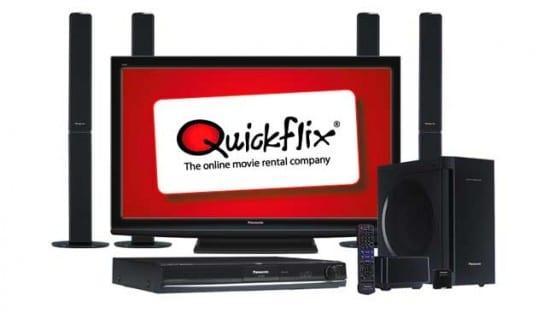 You'll have access to a vast library of all the best movies and television shows. It's as simple as streaming movies and TV shows over the internet directly to your Blu-ray so you can watch what you want, whenever you want, with unlimited access for one low monthly subscription fee.
With content from Hollywood's major studios including Warner Bros, Sony Pictures, NBCUniversal, and premium television series from HBO, the BBC & iTV, you'll always have something enjoyable to watch.
Of course, with VIERA Connect you can already enjoy services like Yahoo! 7's PLUS7, ABC iView, Skype voice and video calling and social networking, and now you can add a big world of movie and TV entertainment to that list.
Selected Models include:
DMR-BWT82
DMR-BWT720
DMR-BWT520
DMR-HW220
DMP-BDT320
DMP-BDT220
DMR-BBT01