The new Lumix GM1 reviews keep getting better!
The GM1 may be our smallest-ever Compact System Camera but its gigantic feature-set is captivating the hearts of reviewers; this week featuring in Terry Lane's 2013 imaging wrap-up in the Sydney Morning Herald, titled "The year in cameras: surprises and shining lights."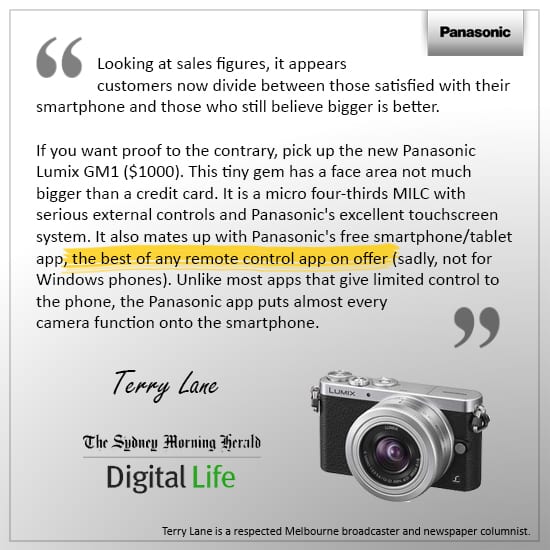 READ MORE
Our pocket rocket Lumix GM1 hits the market next week – and it's already winning fans!
The sensational Lumix GM1 hits the blogosphere.
The ultra-compact Lumix GM1 set to hit our shores in December.
2 Comments on this article