A stylish, energy-saving solution for the summer ahead
As the season changes and the temperature begins to rise, it's time to start preparing for the summer ahead with a stylish and practical new addition to your home. Our new range of Inverter air conditioners feature a sophisticated, slimline design, enhanced technology and intelligent features that will take you through summer feeling cool and comfortable.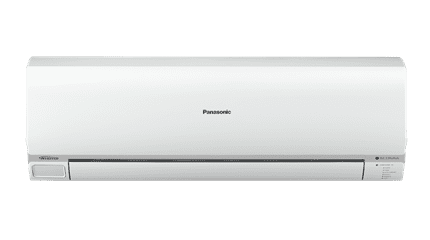 Advances in ECONAVI technology mean these new air conditioners help you save energy in a number of ways, which is good news for your energy bill and the environment. Area search, absence detection and low activity detection moderate the temperature according to room usage, so the fewer people there are in the room the less cooling energy required. Meanwhile, the new smart sunlight detection feature determines the intensity of the sunlight and automatically adjusts the temperature to a more comfortable level, which is also useful at night or on a cloudy day.
Other smart additions include the Mild Dry Cooling feature which reduces the side effects of air conditioning like dry mouths, throats or skin, while a new air purifying system called nanoe-G purifies the air in the room providing a cleaner living environment.
Designed for Australian temperatures, the new range will keep you cool on the hottest of summer days. Stylish, intelligent and energy efficient, our new reverse cycle air conditioners are the smart choice for surviving summer in comfort.
One Comment on this article