We've created the ultimate immersive Full HD 3D experience with a new 103-inch panel.
We're proud to announce Australia's largest i Full HD 3D Plasma panel – a 103-inch commercial display that will be launched along with an 85-inch 3D display in early 2011. We have a wealth of experience in large-size 2D professional displays with the previous launch of 85-inch and 103-inch Full HD models, both of which have been widely praised for meeting the needs of a wide range of professional customers in applications such as digital signage and business presentation monitors.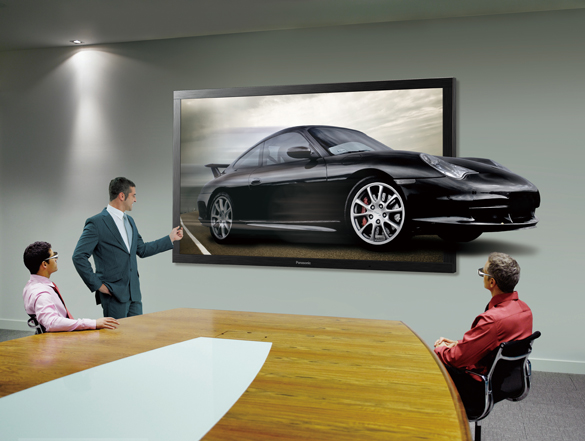 To develop the new professional models, we've advanced our unique technologies employed in our VIERA Full HD 3D Neo Plasma televisions that were launched in the consumer market this year – ensuring that viewers enjoy an amazing immersive Full HD 3D experience on the biggest screens available today.