20 August, 2010 – An ACT business that provides vital security services for the digital economies of Australia and South-East Asia has taken top honours in the 18th National Telstra Business Awards in Sydney tonight.
stratsec is a world-class provider of independent information security consulting and testing services for blue-chip government and commercial clients in sectors including defence and national security, banking and finance, critical infrastructure, health, mining and telecommunications.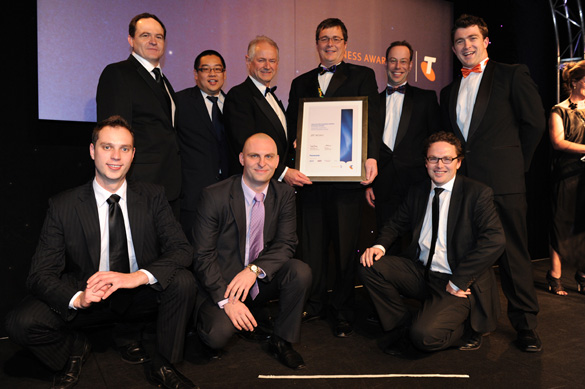 stratsec won the Telstra Australian Business of the Year Award after earlier being named the 2010 National Winner of the Panasonic Australia Medium Business Award.
Other winners of the 2010 Telstra Business Awards were teachers.on.net (SA), City Ceramics (NT), Soprano Design (NSW), Northern Project Contracting (QLD) and Kelly Engineering (SA).
Telstra CEO David Thodey said stratsec was an outstanding business selected from a group that had prospered despite the tough business conditions during the global financial crisis.
"All of the finalists and winners are role models because they have demonstrated that they have vision, resilience, competitive edge and a passion for serving their customers," Mr Thodey said.
"Telstra's 18-year support for the Awards is all about recognising the achievements of businesses such as stratsec.